Ubisoft has put out a teaser trailer for something Far Cry, centred around a nuclear bomb. It's set to be fully revealed tonight at The Game Awards.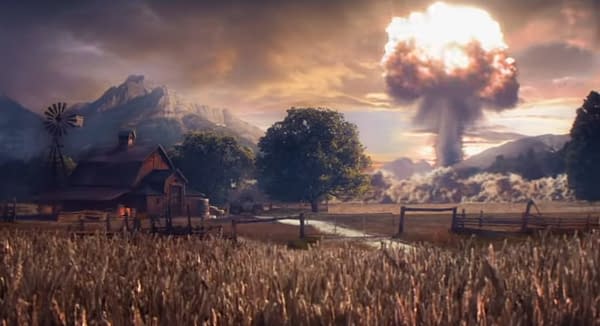 The Game Awards are tonight and people are excited. The show is quickly becoming one of the biggest yearly gaming events when it comes to announcements, so there is certainly a lot of buzz for what we might see. There have been a lot of rumours flying around, as well as several companies ruling out their participation, so tongues are wagging around the potential reveals.
Well, we now know one of the things being announced tonight… or sort of. Ubisoft has teased new Far Cry content in a new teaser trailer, with a full reveal coming tonight at the Game Awards. It's not clear what this is though, be it DLC or a whole new game, but it seems to be centred around some kind of nuclear apocalypse. Not to get into spoilers but that could be a link to Far Cry 5, so a safe bet is that this might be a substantial DLC based on that game. However, Ubisoft has spun off Far Cry into bizarre standalone offshoots before like Blood Dragon and Primal. You can check out the teaser here:
There isn't a lot to go on here, but it's clear some kind of bomb has gone off. We also see a long passage of time, so it looks like this will be set long after the destruction. It will be very interesting to see if this looks at all Fallout-like. The franchise is currently going through some… problems, so eyes will be on if this new content could eat Bethesda's lunch.
Enjoyed this article? Share it!