Street Fighter fans have got a new book headed their way as UDON Entertainment revealed Street Fighter: World Warrior Encyclopedia-Arcade Edition. Like many encyclopedias, this is going to be about as in-depth on the Capcom fighting game as you'll get. Included in the book will be character bios on every character to ever be in the series, fighting styles, stage history, storylines, backstories, and more. Everything you've ever wanted to know about the game from the original arcade all the way to the Champion Edition on the way on February 14th. The book will officially be released on April 14th, 2020 as a hardcover edition. No word yet on if or when we'll see a paperback, but we're sure one will happen eventually.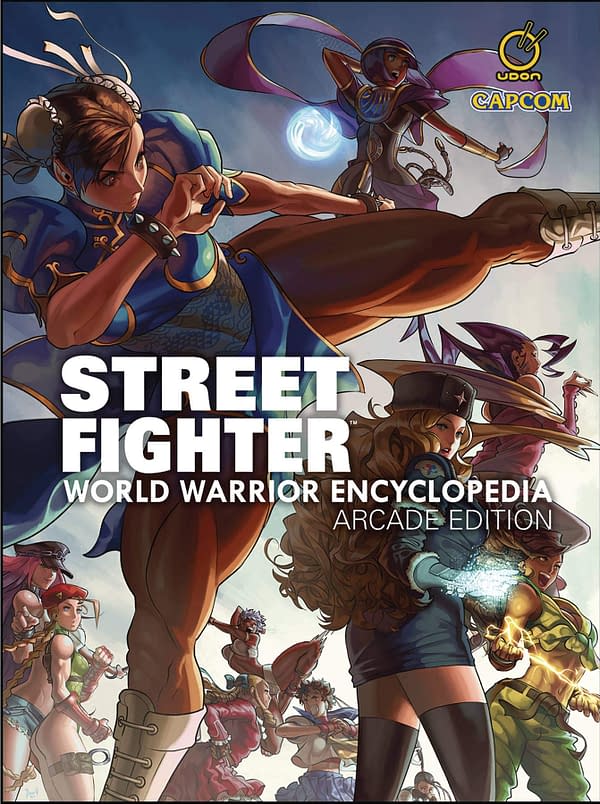 Street Fighter: World Warrior Encyclopedia-Arcade Edition has been updated with over 40 new pages of additional content and includes the cast and lore of Street Fighter V! Inside you will find detailed, updated profiles of every Street Fighter character, including their origins, allies, enemies and fighting styles. This titanic tome also includes an in-depth "Street Fighter Universe" supporting cast section, letting you dive deeper than ever before into the expanded world of Street Fighter. Each profile is accompanied by pulse-pounding artwork by UDON's top artists like Genzoman, Jo Chen, Arnold Tsang, Jeffrey Cruz, Joe Ng, Omar Dogan and more!
Enjoyed this article? Share it!