Universal Games has Launched Fast & Furious Takedown on Mobile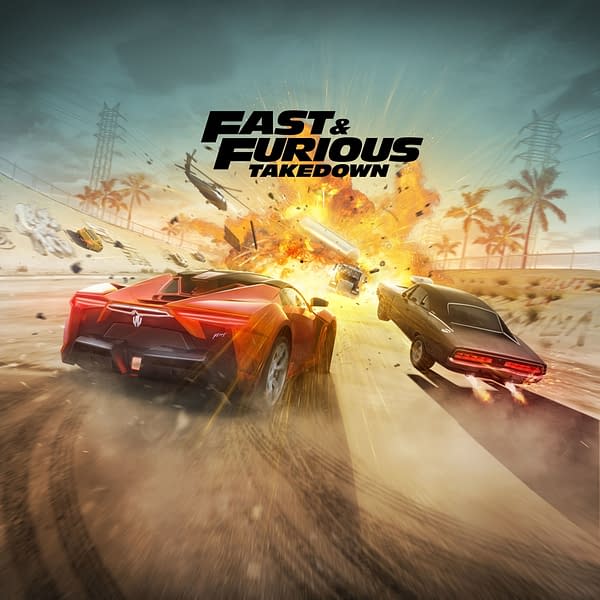 Universal Games and Digital Platforms in conjunction with SMG Studio have announced that mobile racing game Fast & Furious Takedown is available now for iOS and Android devices. Takedown, as you might imagine from being a tie-in to the Fast & Furious franchise, is a high-speed action arcade racer. Players use one-thumb controls to drive and drift through various missions, behind the virtual wheel of over 60 licensed cars, including some favorites from the film franchise.
The game's official description reads:
Fast & Furious Takedown is an authentic adventure inspired by one of Universal Pictures' most popular and enduring movie franchises of all time, and delivers a quintessential Fast & Furious experience featuring legendary cars from the films, such as Dom's Dodge Charger. Familiar characters from the films will guide players through challenging missions, epic stunts, fierce chopper pursuits, and more. Additionally, players will be able to compete against other drivers from around the world to dominate the Versus Leagues.
As for the game's development, SMG Studio are responsible for the app, and they're the minds behind the thumb-based drifting game Thumb Drift. Meanwhile, Fast & Furious Takedown is the first mobile game published from the Universal Games and Digital Platforms label.
You can pick it up for free on the App Store or Google Play. Like most mobile games, it does come with in-app microtransactions. So, you've been warned.
You can also check out the launch trailer below.