Vail VR Launches Its Open Beta For A Limited Time
Developer and publisher AEXLAB announced that they have officially launched the open beta for Vail VR, giving everyone a chance to play. The beta will give players a chance to explore the game's many aspects and test the limits of what it can do to help improve the game later on down the road. Every game will have two teams of five compete against each other in two modes, either Team Deathmatch (pretty self-explanatory) or Artifact (which operates like a search and destroy mode as you locate an item with a tracker and try to destroy it first). The team also revealed that they will be celebrating the game's pre-launch with a special tournament to be held later this year with a cash prize, so those of you looking to compete will have to use the beta as practice. Here's a rundown from the devs of everything in the beta.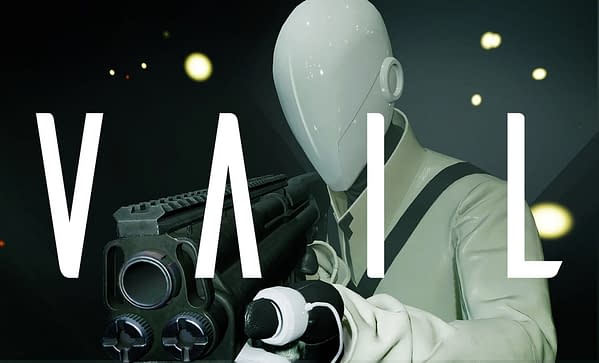 Competitive Integrity. Everything in VAIL is designed for the highest degree of competitive integrity. From standardizing player height, to player animations and net code, everything is designed for competitive gaming first.
Realistic Collision Physics. Guns and other objects collide with the environment as you would expect it to in real life. This allows you to eject AK mags by slapping it out with another magazine
Factions fight to defend what matters most. Attacker or defender, enter the world as either Colonist or REYAB.
Artifact Game Mode is VAIL's take on Search and Destroy. A competitive game mode informed by the competitive teams and players. Protect artifact sites A and B by eliminating all enemy players, or denying the artifacts from getting scanned. Every second counts.
Social Armory, join friends to play chess, hockey and draw. Practice your aim and test new weapons downrange before entering a match. Artificial
Crouching + Seated Mode for players to play their best with the most comfort. Joystick up-down to crouch or stand in game.
Virtual Gunstock Support smooth aiming and maximum immersion with realistic handling.
Full Body Immersion. Feel comfortable in VR with an approximation of your real body without the need for additional tracking hardware. VAIL's full body IK animation grounds you in the world of Vail VR.
Force Grab allows players to pick up guns and other objects without having to bend over or reach for it. Easily take weapons and magazines from your fallen enemies, and never worry about losing your gun to the floor.