Valve Launches New "CS:GO" Update "Operation Shattered Web"
CS:GO players got a nice surprise this week as Valve sent out a big update for the game called "Operation Shattered Web". For the first time in the game's history, you have the ability to unlock all-new T and CT-sided characters, which are equipable on any map. Each of them with progression trees and rewards for leveling them up. Not to mention of end-of-match accolades that will be given out on both sides to kind of help solidify your place and how well you did, even if your side loses. They also threw in a whole new set of weapon collections, meaning you now have new goals to achieve and new stuff to collect.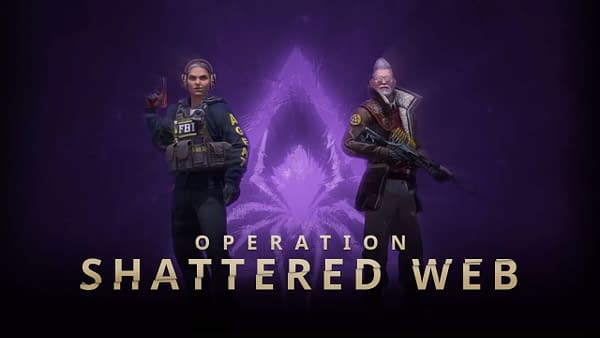 The game also now has mission cards, which will be presented each week featuring six non-overlapping missions that can be completed in any order. You can complete them in any mode, but the higher you go the higher the reward. And as an added bonus, there are three new maps added to the game! Lunacy (set on the moon), Jungle (set in, well, a jungle), and Studio (set on a small TV production lot). Basically, they've done their best to expand CS:GO beyond what it is without totally changing the game. We're sure it will piss off some people, but for a good chunk of the playerbase, this is probably a welcomed update.