Vampire Survivors Announces New Tides Of The Foscari DLC
Tides Of The Foscari will be the next DLC content that Poncle has in store for Vampire Survivors, taking some edge off the game.
---
Indie developer and publisher Poncle revealed a new DLC is coming to Vampire Survivors with the not-so-serious Tides Of The Foscari. This brand-new DLC is kind of a silly addition, but it gives you some much-needed and long-requested content for the game. This particular DLC will provide you with eight new characters, 13 new weapons, seven new music tracks, 21 new achievements, a massive new stage, and finally, at long last, character animation! We got the details of the DLC below as it will be released on April 13th.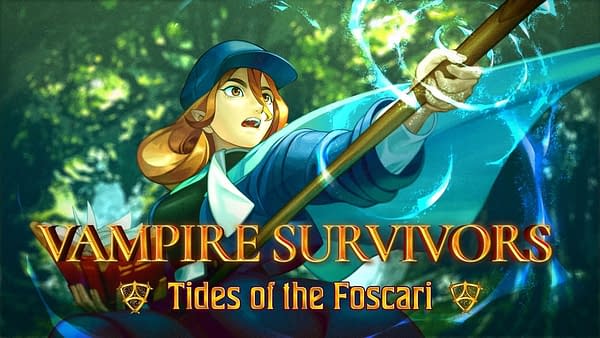 Nestled deep within a continent-sized forest is Foscari Academy, a school where the elite of the world train their children for careers as powerful wizards, indefatigable generals, and expert spies. The Academy is divided into three houses, a premise hitherto untouched in all of fantasy fiction – The Azure Tower, The Crimson Anvil, and The Amber Sickle. Three students, one from each house, brave the journey into a forest stuffed with mythological creatures, all to have a jolly adventure, with absolutely nothing interrupting the whimsy.
New Vampire Survivors Content
Eight new characters! Including our central trio:
Eleanor – Star pupil of The Azure Tower and a skilled magic user, Eleanor is as bright as she is shy.
Maruto – Undefeated champion of The Crimson Anvil. Stern, brooding, but with a heart of gold beneath his scowl, Maruto is a man of few words and strong arm.
Keitha – Sly, quick-witted, and fun loving, Keitha will do anything for a bit of adventure and levity. Deliberately stays near the bottom of class rankings in The Amber Sickle to avoid hassle.
A Brand New Stage!
Lake Foscari – An enchanted forest stuffed with fae mysteries, mythological entities, and beasts you'd find in any given RPG bestiary. The perfect place to have an average adventure with zero complications.
13 New Weapons, Including:
SpellString
Eskizzibur
Flash Arrow
Prismatic Missile
But Wait, There's More!
Character + enemy animation!
7 music tracks!
21 achievements!
Surprises! (we can't say how many, it's a surprise)
---
---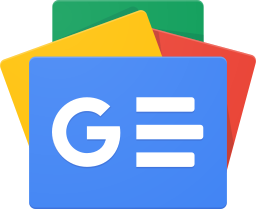 Stay up-to-date and support the site by following Bleeding Cool on Google News today!