Vampire: The Masquerade – Coteries of New York Announced
Polish game developer Draw Distance has announced a brand new game this week ahead of E3 2019 with Vampire: The Masquerade – Coteries of New York. Unlike the one from Paradox Interactive on the way (Vampire: The Masquerade – Bloodlines 2) where you have multiple factions, this game focuses squarely on two rival factions currently in charge of Manhattan with the Camarilla and Anarchs. This will be a PC and Nintendo Switch game which will have large numbers of players battling against each other in the dead of night over one of the most famous territories in all the clans. We have more info about the game and the trailer here, but no word on when it will be released beyond Q4 of 2019. You can already pre-order it on Steam.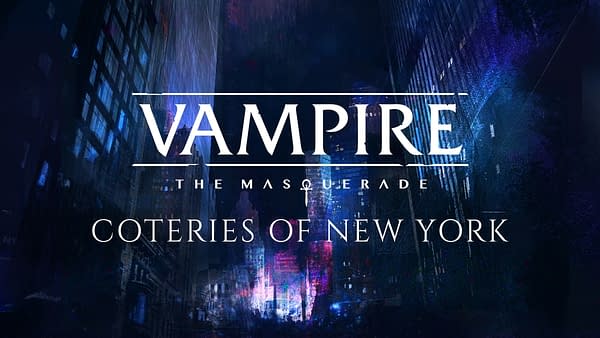 Players choose a character from one of several distinct vampire Clans, each rooted in the setting's lore. Every playable character offers unique options – Disciplines, different ethical approaches to certain issues, as well as different dialogue. The game allows players to experience a number of distinctly different endings based on their actions and choices.

The game boasts a high level of replayability, as depending on the chosen faction and choices made during the game, each playthrough brings new quests, scenes and encounters. Beside the main storyline players will take part in additional missions that allow them to create their own coteries, shape their relationships and loyalties with NPCs, as well as experience the setting's amazingly rich lore. All this makes Vampire: The Masquerade – Coteries of New York a perfect title for both Vampire: The Masquerade veterans, as well as fans of mature narrative-driven games in general, who delve into the rich lore of World of Darkness for the first time.