Rooster Teeth Games has officially released Vicious Circle today, and with it comes a proper launch trailer to get you hyped on the game. You can get the multiplayer mayhem game on Steam today for $15, as you will be hunting down teammates and a boss killer all at the same time trying to be the last player standing. Enjoy the trailer!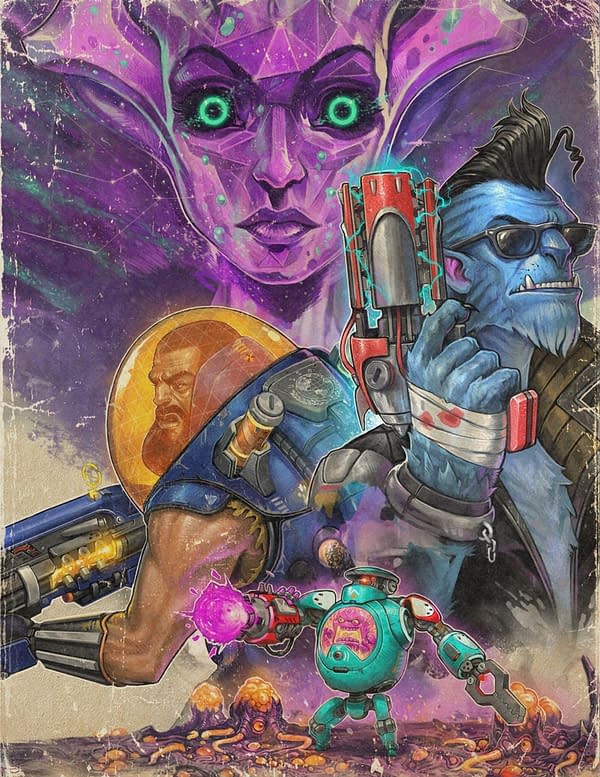 In each round of Vicious Circle, one player is selected to become a massive, unstoppable creature with a simple goal: kill all four mercenaries. Mercs can team up to survive and are formidable when working together, so use your powerful abilities to pick them off one by one. If a merc goes down, they're not necessarily out: dead mercenaries spawn creepy beings called Little Dippers that let players possess the bodies of other mercs, giving them another chance at victory.

Only one player can make it out with the loot, so the key to success in Vicious Circle is playing dirty whenever you can. Use your gadgets and the environment to mess with your adversaries: lock doors to slow them down, trap them in rooms with the monster, and suck loot out from under them. Do you join forces against the monster hunting you down, or sneak away to gain the upper hand while everyone is busy? The choice is yours, but remember — what goes around comes around!
Enjoyed this article? Share it!