Victor Vran Celebrates Cult Legend Lloyd Kaufman In A New Video Wired Productions and Haemimont Games' Victor Vran is a bit of an oddball game, and this video is no exception to that. Not even slightly. In their latest video, they take a hop along the Hollywood walk of fame to give you a new short film produced hand in hand with industry veterans, Troma Entertainment! This new short film, shot deep in a London crypt, debuts today in celebration of the recent launch of Victor Vran: Overkill Edition, starring none other than Troma CEO and cult legend, Lloyd Kaufman alongside The Toxic Avenger and a few familiar gaming industry faces.
The official press release that came with the new video reads, "The teams at Haemimont Games and Wired Productions are delighted to see Victor Vran become the latest of only the most exclusive and highly regarded video game titles to be immortalized in film." Which is… something considering the title of the video in question.
A spokesman, who refused to be named in the statement said, "This really is the movie that nobody has been crying out for. We only hope the fans can appreciate the creative vision and enjoy watching it as much as we did making it."
Lloyd Kaufman, when approached, said, "What the hell is this!? Wired – they owe me money!"
This first and likely last film from Wired Productions has been lovingly titled 'F#ck You Lloyd Kaufman: An Interview from Hell' and was shot in digital format. The film was created with love for Lloyd to mark his starring role in Motörhead: Through the Ages and was shot in true Troma fashion – viewer discretion is advised. It is very, very advised by the editorial staff here at Bleeding Cool.
So, you've been warned.
---
---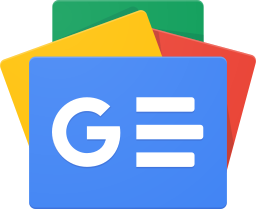 Stay up-to-date and support the site by following Bleeding Cool on Google News today!