My idea of a fun Sunday afternoon tends to involve beer and pinball — and Crab Towne USA in Glen Burnie, Maryland, is there for those exact reasons.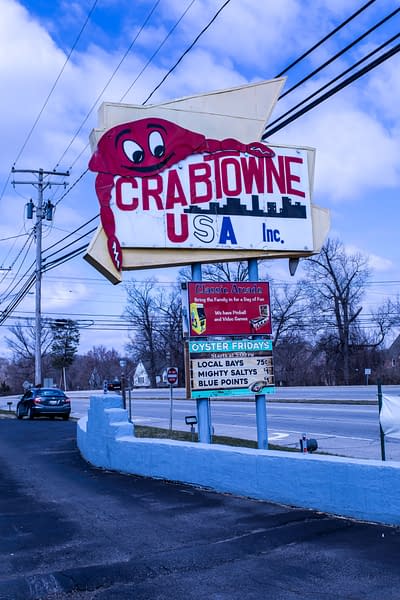 Crab Towne features some pretty damn good food. We indulged in some crab balls, fries, and drinks, and everything was satisfying. The crab balls were a welcomed surprise too; they were mostly crab meat with little filler! The real draw, however, is their arcade with over 95 different machines. This includes a healthy collection of new and old pinball machines, and plenty of arcade cabinets to pick from. They even have their own pinball league — something that interests me a great deal.
We came in on a rather busy Sunday afternoon, so getting proper pictures of the place was a bit of a problem — but a good problem to have. There was a steady stream of families and guests of all ages enjoying themselves, which proves that Crab Towne has figured out the secret to good family fun, which adults can also enjoy. I can't say enough good things about this place, so what are you waiting for? This place is worth the drive to see!
Enjoyed this article? Share it!