Arkane Studios Says Dishonored is Taking a Break
Arkane Studios has said that the team is moving away from Dishonored for a little while in order to focus on new projects.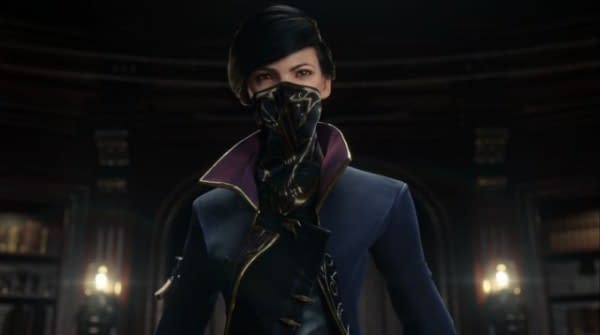 Dishonored holds a real place in my heart. The series has consistently put out great entries, and while they haven't always caught on, I think they remain some of the best immersive sims ever made. From the first game's freshness to the frankly ludicrous level design ideas on display in Dishonored 2, to even the great chapter end that was the standalone Dishonored: Death of the Outsider, the world and story of the series have both been wonderful to visit.
Unfortunately, it looks like it will be a little while until we will see more. At least for now, developer Arkane Studios looks like it is stepping away from the series. Speaking to VG247 at QuakeCon, lead designer at the developer, Ricardo Bare, has said that Dishonored is resting for now. He said:
I can't say definitively what might happen down the road, anything could happen, but [Dishonored] is resting for now. As far as pure immersive sims go, I don't know if we're going to continue to make like carbon copy – this qualifies as an immersive sim and it's the only thing we're ever going to make.
That suggests that the studio is looking to move into other genres, after making its name in the immersive sim genre with both Dishonored and Prey. Later in the interview, Bare suggests that while the studio is most comfortable with first-person shooters, that doesn't mean it is all they will ever make. As I said, I have a huge fondness for the series, so I'm sad to see it taking a bit of a break but at the same time, I'm a fan of Arkane Studios too. I will absolutely be there for whatever the developer has planned next. I'm sure that rings true for many fans too.