"Code Vein" Shows Off A Bunch Of New Content At Gamescom
Bandai Namco had a bunch of stuff to reveal at Gamescom 2019, including new materials for Code Vein with new videos and screenshots. Along with a new trailer for The Butterfly of Delirium, we get a look at two new spaces in The Cathedral of Sacred Blood and The City Of Flames. You can check out all of the screenshots, the new trailer, and videos of both areas as we wait for Code Vein to be released on September 27th.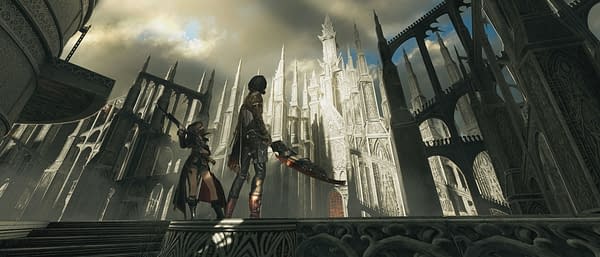 The Butterfly of Delirium proves that two heads are better than one as her graceful wings hide a monstrous second set of jaws, capable of attacking players at any moment. She is also able to strike from a distance by emitting deadly spores for damaging area-of-effect attacks.