The Coalition has come out to say that Gears 5 will keep its name this time around and won't revert to Gears of War 5 like the previous game.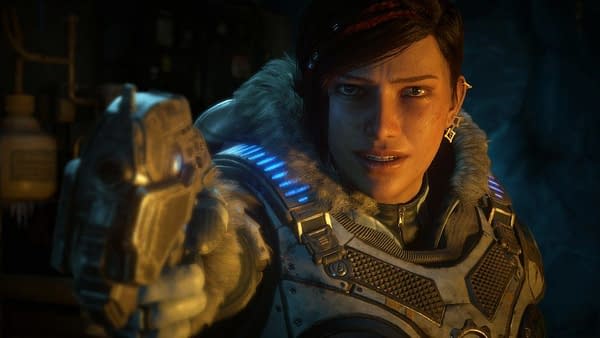 When Gears of War 4 was announced, the game was announced at the Microsoft E3 press conference, it ended its trailer with the title, Gears 4. I thought that was a cool little shortening of the name and made the shorthand for the game more canonically. We'd been calling it 'Gears' for years colloquially, why not make it official. Well, it didn't stick as by the time the game came out, it had found its lost two words, officially being called 'Gears of War 4'.
During Microsoft's E3 press conference last week, the shortening of the franchise came back as Gears 5 was announced. It seems that name is sticking this time too. Taking to Twitter, franchise head Rod Fergusson explained that with three new games being announced for the series, it made sense for all of the games to have similar naming conventions. Speaking to an IGN editor, he explained:
"Gears of War" is still the franchise name but now that we're doing a family of products it made more sense to shorten the titles down – Gears Pop, Gears Tactics & Gears 5. Plus we always just call it Gears anyway so it feels good to simplify.

— Rod Fergusson (@GearsViking) June 21, 2018
Of course, in the grand scheme of things, this doesn't really mean all that much. The name of a game losing two small words isn't exactly something that will affect the quality in anyway, but honestly, I think it makes sense. It's punchier and suggests something different from the rest of the games in the series. Here's hoping it delivers on that suggestion.
Enjoyed this article? Share it!