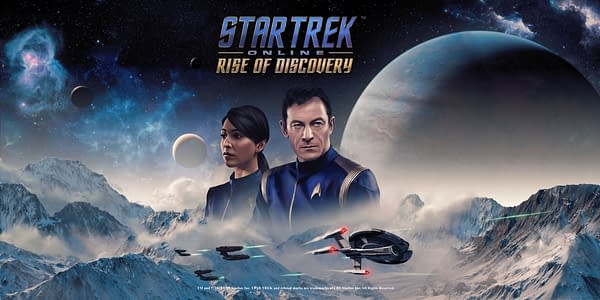 Perfect World Entertainment and Cryptic Studios have announced the next major update for Star Trek Online. Called Rise of Discovery, the update will launch on May 14, 2019 on PC (with the console launch coming a bit later on.)
The update naturally focuses on CBS's television series, Star Trek: Discovery, and continues the story of Star Trek Online with new missions featuring Captain Gabriel Lorca (voiced by Jason Isaacs) and Commander Ellen Landry (voiced by Rekha Sharma). In Rise of Discovery, ST Online players fight alongside the U.S.S. Buran and learn what happened to both Lorca and Landry before they joined the crew of the U.S.S. Discovery.
Rise of Discovery also introduces a brand new Tier 6 reputation which allows players to earn Discovery-themed rewards by completing Task Force Operations. It also comes with a ship system update, which scales all Tier 6 starships to individual player levels, granting all Captains access to the game's best ships.
The update is fantastic for fans of the show, as they'll finally get answers to their questions about Captain Lorca, as Rise of Discovery lets players view the Captain through the eyes of trusted Commander, Ellen Landry. The players themselves will be answering a distress call from the U.S.S. Buran after it sustains heavy damage from Klingon forces led by matriarch of House Mo'Kai, J'Ula. The attack leaves its sole survivor, Lorca, stranded on a desolate ice moon, and players need to team up with Commander Landry to ensure that he survives.
You can check out the announcement trailer below.
Enjoyed this article? Share it!