Vampyr Gets a Story Trailer Showing Off the Core Concept of the Game
Dontnod's Vampyr has seen a new trailer focused entirely on the story setting up the world of bloodsucking monsters.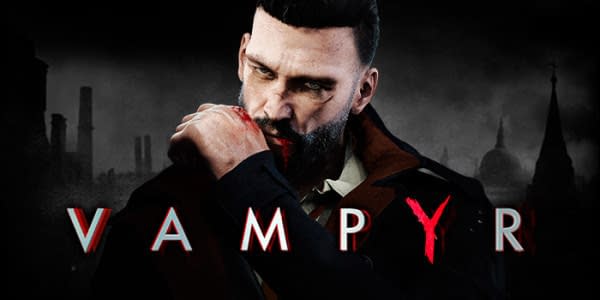 Vampyr has been one of my most anticipated games for a while. I think plenty are sleeping on the game from Life is Strange developer Dontnod, and that when it launches, it will take people by surprise. It's been a little while since we got a good old vampire game and this seems like it could fill that hole, being focused on choices and a narrative with an interesting central concept: What if a doctor who saved lives turned into a vampire and had to consume people to live?
You can see that idea, as well as some nice world building in the new story trailer for the game. You can see the lore of vampires and the bloody murders taking place in London throughout the game here, and it is all tied together in a nice flashy package that really gives the game a sense of style. It's a pretty great trailer that doesn't give too much away either. This is purely back story and I have a lot more questions about the title after watching it, which is the sign of a good trailer. Take a look:
Seeing if the developer can put out a truly great third-person action game is certainly one of the big question marks that still hang. Life is Strange was great but this is much more ambitious and reminiscent of Remember Me. That game also had a great premise coming into it but came up a little short on the execution. Here's hoping this one doesn't falter and proves the developer as a team that can handle titles away from narratively driven adventure games. Vampyr is out June 5, 2018.