Warhammer 40,000 Previews Necrons And A Geared Thing
With Games Workshop beginning to roll out information for a new edition (their ninth, to be precise) of their classic grimdark wargame Warhammer 40,000, they've also begun to give us previews of the models for the popular game. Today, we will be looking into the Necrons' newest toy, the Skorpekh Destroyer, as well as something vague and unassuming out of their mysterious "Rumour Engine".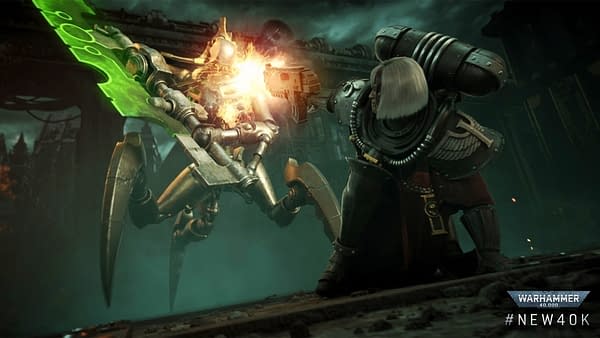 In a recent cinematic trailer by Games Workshop made to hype up interest for the new edition, Space Marines of many different Adeptus are pit against the cold, unfeeling, and unstoppable legion of the Necrons. Prior to now, we did not know what the above unit represented on the Warhammer 40,000 miniature field of battle, but at this point, Games Workshop has officially laid that information out to us: These are known as Skorpekh Destroyers, and they are indeed new.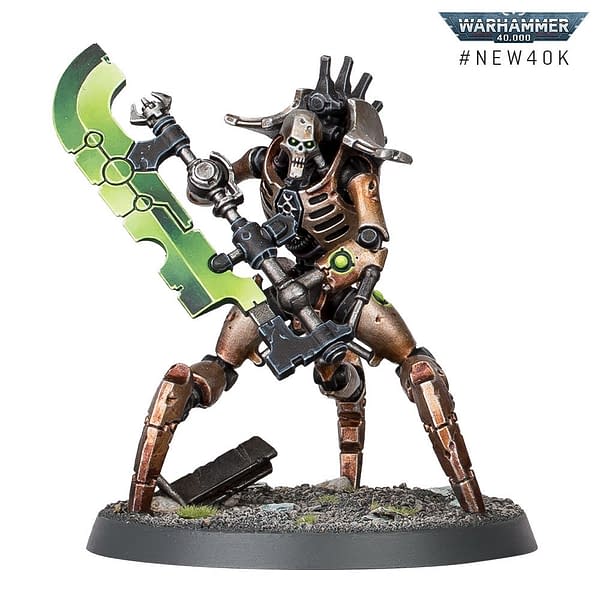 The Warhammer Community, Games Workshop's official news hub, states that the Skorphekh Destroyers are in the same deadly class of Necron warrior as both the generic Destroyer and the Heavy variant of Destroyer, and that their bladed melee weapons, called Hyperphase Reap-Blades, are very intimidating on the battlefield.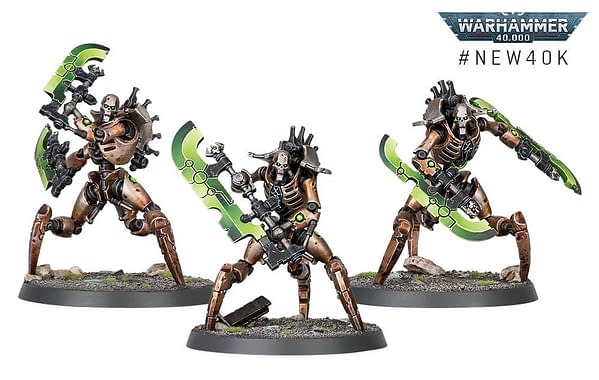 Finally, we wanted to share with you a visual snippet from the Rumour Engine in hopes that you could try to guess what exactly this is.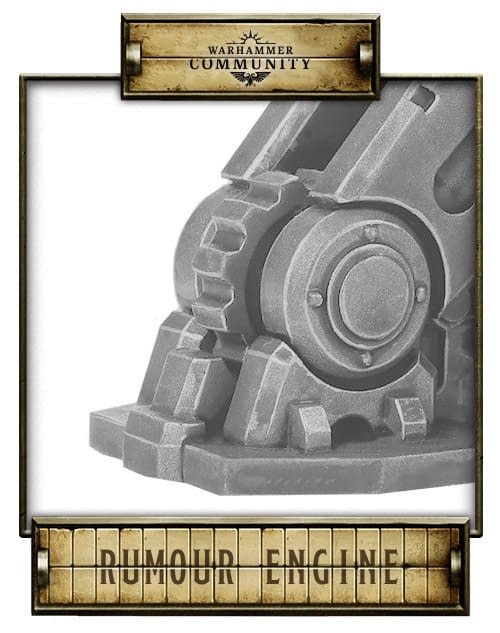 So, if we were to wager a guess (however uninformed we may actually be about this subject), we would make the immediate assumption that this is part of the base half of a Dreadnought, possibly owned by the Adeptus Mechanicus. That feels oddly specific of a guess, but hey, if we get this right, it would be all the cooler.
What do you all think about the Skorpekh Destroyer as a model in Warhamer 40,000? And what is with this large geared whatever-it-is? Let us know what you think in the comment section below!