Warhammer 40,000's Psychic Awakening Buffs Chaos Daemons
Games Workshop has been doing a lot of work on their various wargames lately. Amid a pandemic, the company has been handing consumers previews of their upcoming products, releasing new rules for their games, and even offering up a new edition for their classic game, Warhammer 40,000. It seems, too, that Games Workshop has been giving various factions in Warhammer 40K some love lately, and today we here at Bleeding Cool want to check out what they've done with their Chaos Daemons factions.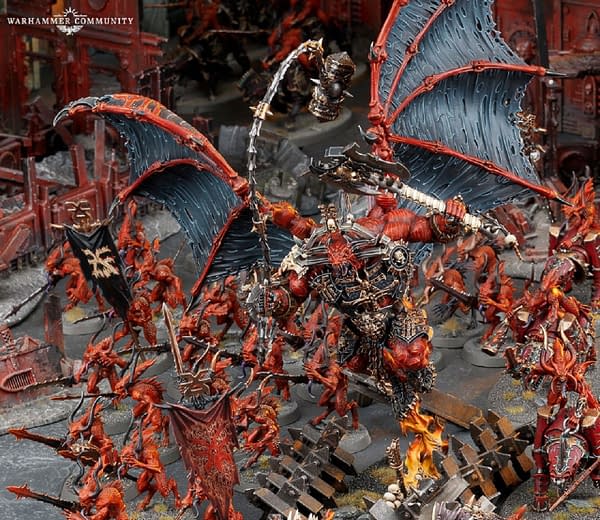 Khorne Chaos Daemons
First up are the Daemons of Khorne. The big beastie in the image above – the Bloodthirster – can be made into an Exalted Bloodthirster by using up a Command Point, giving it new abilities. Two of these could be determined at random. Alternatively, you could choose to determine one Bloodthirster to make Exalted without randomizing abilities, so if you happen to only have one real need for an ability, that should be a simple decision (you only get one in this case, however, so maybe it's not as simple as that). Exalted Bloodthirsters have access to, for example: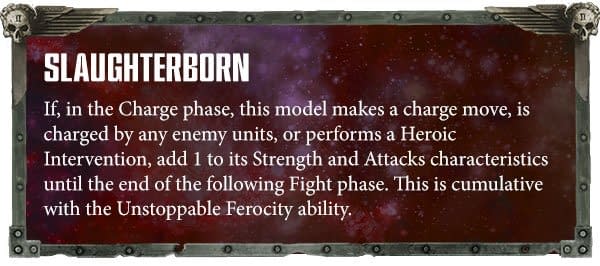 This is very cool, as it makes the now-Exalted Bloodthirster an even more formidable opponent in the throes of battle.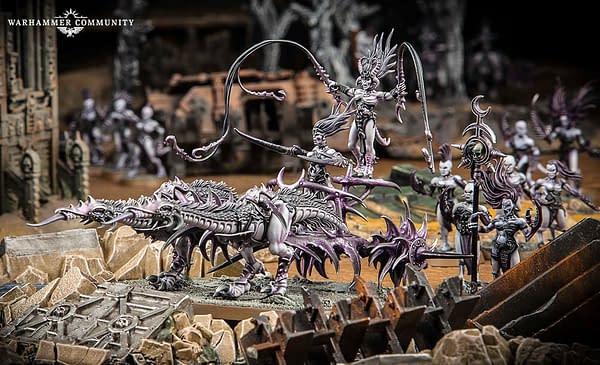 Slaanesh Chaos Daemons
Masters of sensation and euphoria, Slaanesh gets a very similar buff to its Keeper of Secrets model, so long as one is willing to spend a Command Point to Exalt one. Exalted Keepers of Secrets may want the following ability: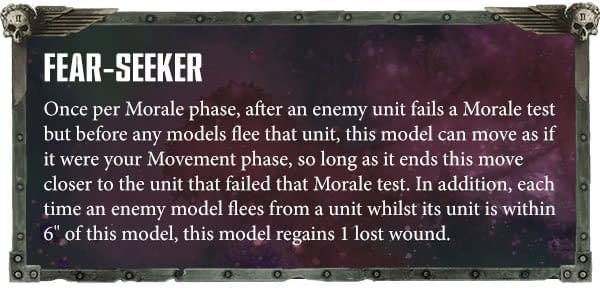 The ability to strike pure fear into opponents and then swiftly hunt them down is a great boon for an already quick army.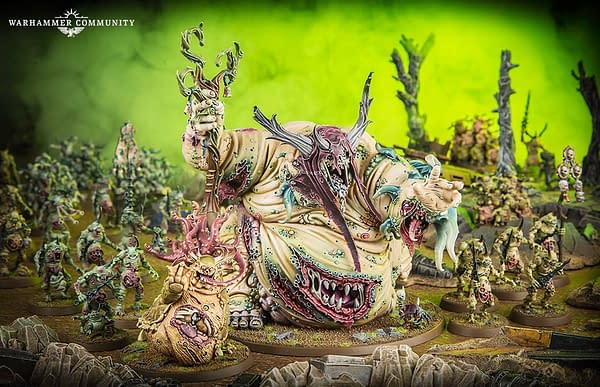 Chaos Daemons of Nurgle
The Daemons of Nurgle are all about stagnation, the cycle of life, death, decay and rebirth, and of course, their good old Grandpapa. As such, their Great Unclean One can become an Exalted Great Unclean One by spending a Command Point. The GUO has typically been a disgustingly resilient model (in more ways than one), and the abilities granted by Exalting the putrid monster are sure to make it even more so. One such ability is: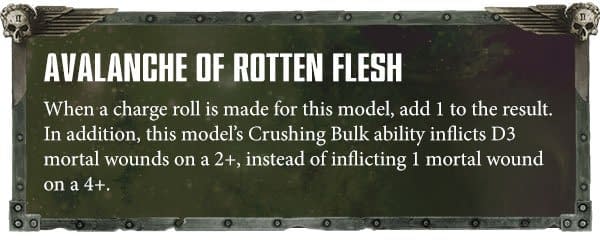 The Greater Unclean One (if you'll pardon the joke, lovingly stolen from Games Workshop's footnotes) now has a greater charge range and the ability to deal even more damage when going in for the kill.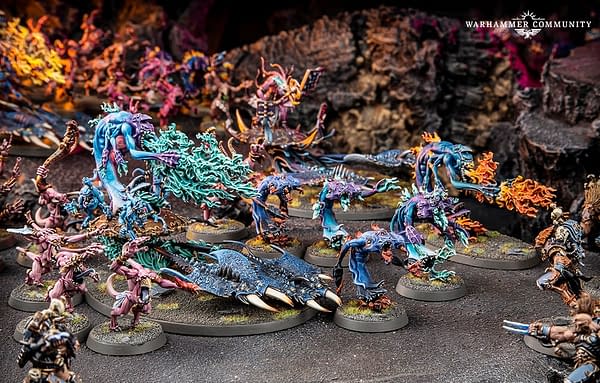 Chaos Daemons of Tzeentch
Finally, we have buffs for the Chaos Daemons of Tzeentch. Tzeentch gets Exalted Greater Daemons as well! In this case, if you Exalt a Lord of Change, it has the propensity for an absolutely devastating ability:

Being capable of completely neutering Psykers is a ridiculously strong ability, in theory. The author wishes to note that hopefully, it won't manifest into a similar form in Warhammer: Age of Sigmar, where Wizards feel fragile enough already. But then again, magic isn't psychic power… is it?
Relic Options Also Available For Chaos
These are not the only buffs for Chaos Daemons, by far. They've also gotten buffs in the form of relics and stratagems. That's a whole other set of articles, however, and Warhammer Community has this information available as well.
What do you think about these additions to the Warhammer 40,000 rules for Chaos Daemons? Let us know in the comments below!