Warhammer: Vermintide 2 Gets A Free Weekend
Fatshark has announced that Warhammer: Vermintide 2 is having a free weekend and it is starting today.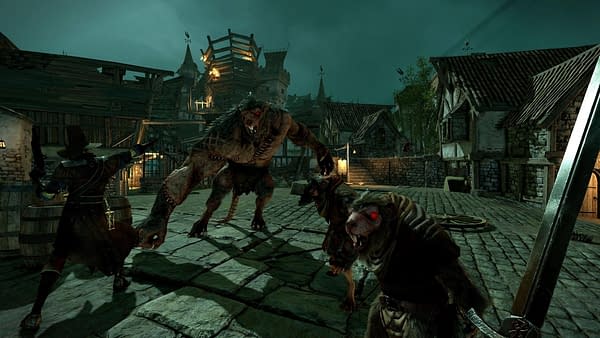 Warhammer: Vermintide 2 is awesome. For the co-op first-person action genre, it's one of the best entries in quite some time. It's a lovely (actually, rather oozy and gross) journey through the world of Warhammer, as you go about building your characters up and smashing, slashing, hammering and burning hordes of undead and rats. It has a real charm to it and a neat sense of progression.
If you were unsure about dropping money down onto the game but were curious about Vermintide 2, then this weekend is for you. Fatshark has announced that Warhammer: Vermintide 2 is free to play this weekend on PC and Xbox One. It's free now and will go until September 3, 2018. What's more, if you have a friend who plays on PC and owns the Shadows Over Bogenhafen DLC, if they invite you, you can experience that content for free too meaning you could see what the title has to offer in its entirety for no charge this weekend. (As per clarification from Fatshark, the DLC isn't out yet on Xbox One, so… well, it would be impossible to play it. The DLC is due out in September.)
What's more than all of that is that the game is ridiculously well priced right now with a 50% off offer. You really can't go wrong at that price.
Like I said, Warhammer: Vermintide 2 is a great title. If you haven't had a chance to play the game yet, you have no excuse now. Get a three other friends together this weekend and go about smahsing rat and undead guts all across the world of Warhammer. You won't regret it I'm sure.