Warner Bros. and Secretlab Partner Up For Batman Gaming Chairs
Warner Bros. has partnered up with Secretlabl to produce a special 80th Anniversary Dark Knight gaming chair dedicated to the one and only Batman. The company has made these special chairs with the Batman logo embroidered in them that look like something Bruce Wayne might install in the Batcave, or at the very least his own setup. You can currently pre-order them in the Omega and Titan models, which you can currently pre-order on their website. We have a quote on the partnership below from the co-founder and CEO of Secretlab, Ian Alexander Ang.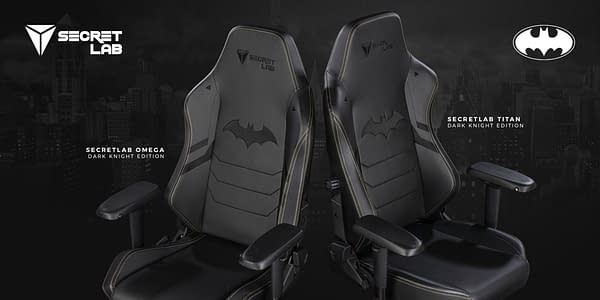 "To create a chair worthy of Super Heroes, we took inspiration from the greatest of them all—Batman, a name synonymous with the pursuit of excellence and familiar to every household in the world. We then engineered a chair for a high-performance sitting experience, worthy of even the Dark Knight himself, using top-of-the-line materials, high-precision engineering and a stunning design—exactly how each award-winning Secretlab chair is built. "