Before Mortal Kombat 11 is officially released on April 23rd, NetherRealm Studios and WBIE release details to their esports season on the way. Both companies announced the Mortal Kombat 11 Pro Kompetition for the 2019/2020 season today, revealing details for their own tournament that will take winners from specific tournaments and qualifiers around the world, leading to a final global championship. The tournaments start with Combo Breaker in Illinois from May 24th-26th, and include major tournaments such as CEO in Florida this June, EVO in Las Vegas this August, Dreamhack Montreal in September, and NEC in December in Philidelphia. You can read more details on the tournament below and watch the official video.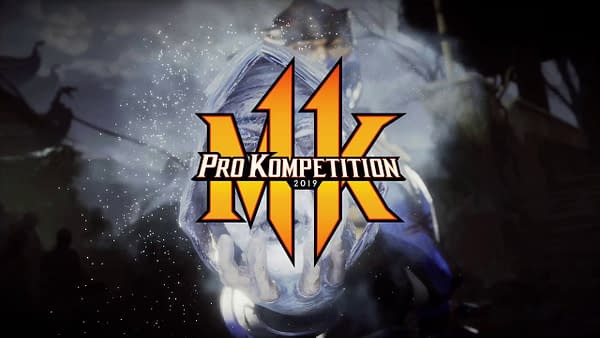 This year, the Mortal Kombat 11 Pro Kompetition will offer combatants of all ranks a chance to compete in nine different live tournaments across North America, Latin America and Europe, along with multiple online events, for a slice of a $155,000 USD prize pool and the opportunity to qualify for one of 12 spots in Final Kombat. Four additional spots in the finals will be reserved for winners of Canada's Northern Arena, Latin America's Liga Latina and the Interkontinental Kombat which takes place across Western and Eastern Europe, the Middle East and Australia, with the final spot given through a last-chance qualifier tournament hosted the day prior to Final Kombat. The first stop on North America's Pro Kompetition will take place from May 24-26 at Combo Breaker 2019 in Chicago, Illinois.

The top 16 players from the various events will qualify for Final Kombat, the championship finale, and have the chance to take home an additional cut of a $100,000 USD prize pool. Final Kombat is scheduled for Q1 of 2020 in Chicago, Ill. and will be livestreamed on Twitch, as will all Mortal Kombat 11 Pro Kompetition regular season tournaments.
Enjoyed this article? Share it!