We Checked Out All Things "Shovel Knight" At PAX West
One of the appointments I was looking forward to the most was a visit with Yacht Club Games to see all things Shovel Knight they had to show. The first one I immediately wanted to jump into was Shovel Knight Showdown. This is a multiplayer brawler where you pick one of the characters in the game ranging from the leads to the villains to bosses and even NPC's to face off in a battle for gems. Yes, that's correct, you're not playing for stock or lives, you're playing for riches, on various levels taken from the game with their own hazards. Like the ground being destroyed, or a weather condition being thrown at you. People have been comparing this to Smash Bros. or Brawlhalla, and I get that it's an easy comparison because it's a multiplayer brawler. But this game implements an actual strategy so that survival isn't your only goal. Comparing it to other brawlers devalues what Yacht Club is trying to do with this one, and it should be judged on its own merit. I had a lot of fun facing off against some of the developers in this game and even won a round, meaning that it doesn't matter how well you know the game, there's a chance for anyone to win. And that's a perk in my book compared to others where newbies just have no fun against seasoned vets.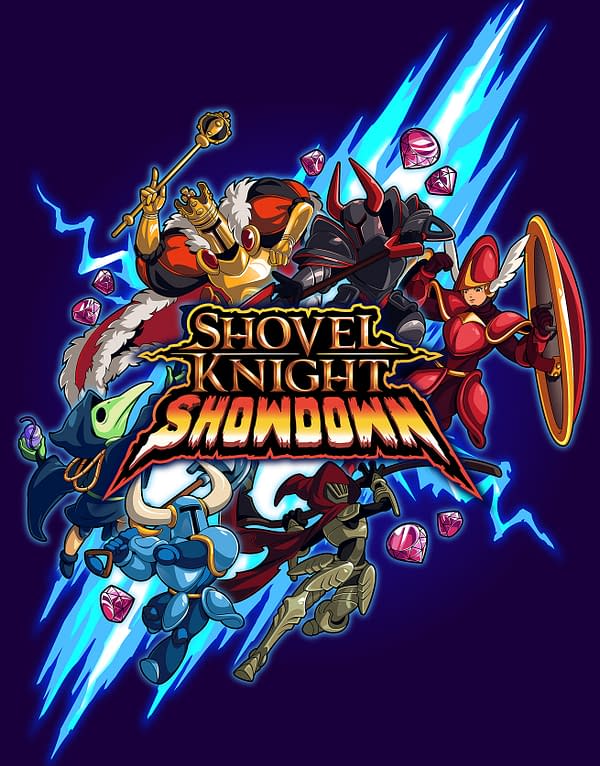 Next up was Shovel Knight: King Of Cards, which I joked with the developers that I don't believe this game exists and they've been trolling us for two years. This is a combination of platforming that you know and love from the series featuring King Knight, as well as a card game played in taverns. We only got to see a little of the platforming and the board, which is reminiscent of the previous game and expansions. What we really played more of was the card game, which is a strategy title putting two of you against each other for gems and to claim cards from other players to add to your deck. It's strangely addictive and I wanted to play more, but this was a demo and I had one more to get to.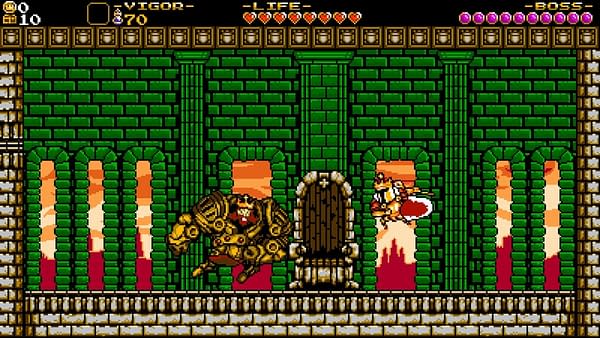 They saved the best for last as we got to try the recently announced Shovel Knight Dig. This one is being developed by Nitrome in partnership with Yacht Club and it shows, as the graphics and flow to this one are much more polished than before. The best way to describe from a retro perspective is that if you pretend the original game was on SNES, then this was on a PS1. A slight upgrade like looking at Mega Man X compared to Mega Man 8. This game is basically what would happen if the series had a kid with Dig Dug and added a death timer. Mole Knight has stolen your treasures and you're after him, which is why you're using your shovel to actually dig and get to him. The levels go straight down and are complex in decision making. Meanwhile, there's a giant saw/drill chasing you as you go, so if you linger too long you will be killed by it. It's a fast-paced game where you have to make quick decisions in order to survive and get back what you lost. I loved every minute of it.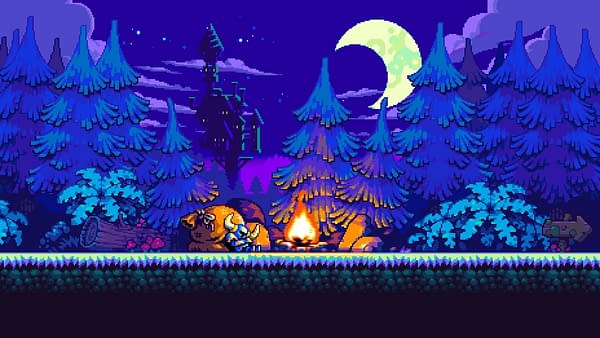 We know both King Of Cards and Showdown will finally be added to the game sometime in December 2019. No word yet on when the third game will even get a beta, but we're guessing based on the popularity and how well it played at PAX West, we're looking as Summer 2020 at the earliest. And that's based on the idea that we're betting there will be a better demo at PAX East 2020, and that's where we'll learn of a release date.