We Review The XPG 512GB MicrosSDXC Card On A Nintendo Switch
We didn't quite get it for the holidays, but one of the awesome little gems we did receive for review recently was the XPG 512GB MicroSDXC Card. We specifically asked for this one because with the growing number of games coming out on the Nintendo Switch, you need a boost to the limited memory on the portable device. The company thankfully put a microSD slot on the back, but it's up to you, the consumer, to find something suitable for it. And with an ever-increasing library, you need more memory. So we're testing one out with half a TB worth of it.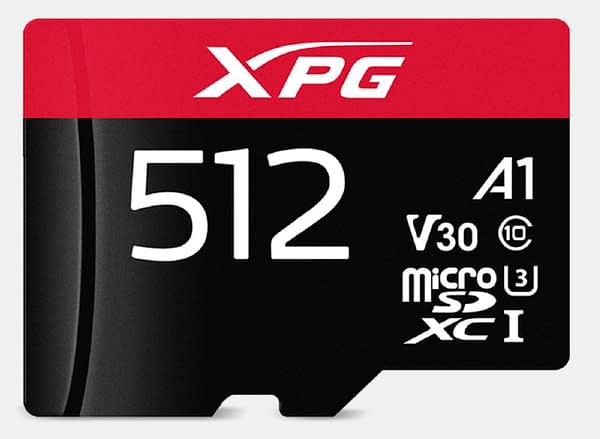 This is an impressive little beast because it's got a few things going for it. First of all, it and store Ultra 4K HD films on it if you really wanted to, up to 625 minutes worth. It can also store up to 45k worth of 24mp photos if you decide to use this for a camera. But our main concern is for the Nintendo Switch. As you can see from the (slightly dirty, and need to clean it) image below, the device fits in well with the microSD slot on the back without anything special being added to it. This is the best of plug and play as Nintendo will download anything to the device first before it throws it onto the primary memory in the console. I downloaded a few games for review on it and it played them very well. There's no degradation, no loss of info, audio quality was amazing. It was like playing it on an SSD, only with the issue of it taking a little longer to load because you're still pulling info from an attached device.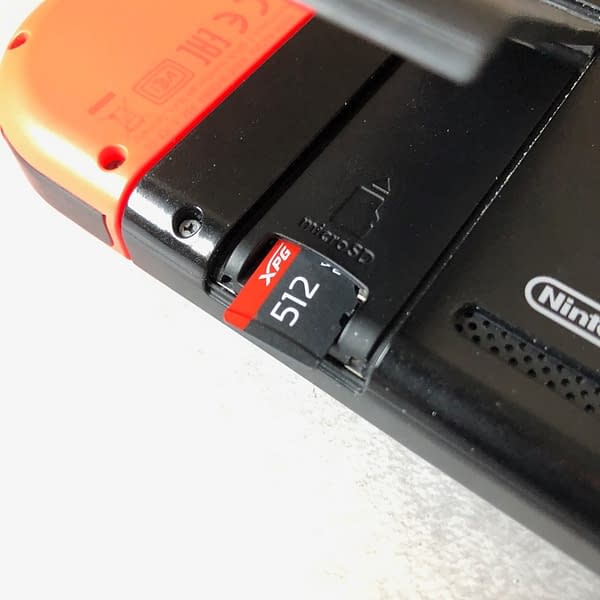 The one issue I did have was media transfer. The previous card I was using was 256Gb and it had quite a bit of content from the Switch still on it. So I wanted to do a data transfer that I could only do through my PC tower. While pulling the content off went fine, putting Switch content onto the XPG took longer than expected. Nothing failed to transfer, but it still shows that transferring games from one device to another can be a hassle, so be ready for that if you transfer games over. You can currently get one for anywhere between $150-180 depending on where you decide to buy it from. Honestly, it makes for one of the best storage drives that will last you a while and if you're a gamer who plays a lot of the Switch, we highly recommend it. Until XPG makes one with 1TB on it.