We Tried Shang Tsung At The "Mortal Kombat 11" Booth at E3 2019
This year at E3, Mortal Kombat 11 was at the WBIE booth in the South Hall, and we got a chance to go in and play as Shang Tsung before the DLC dropped. The character has an interesting feel to them as they're not so much for button mashers or even combo masters. This is about as close to a balanced character I could feel in my short demo time as I've seen in the game. He has some old favorites like the flaming skulls and telekinesis, but a number of changes to the way his mechanics work compared to MK9. Stealing someone's soul and becoming them is probably my favorite of the moves he can do, and he seems to be able to pull off whatever character your opponent is playing a hair quicker than they can. But it's temporary, so you don't have a ton of time to use that to its full extent.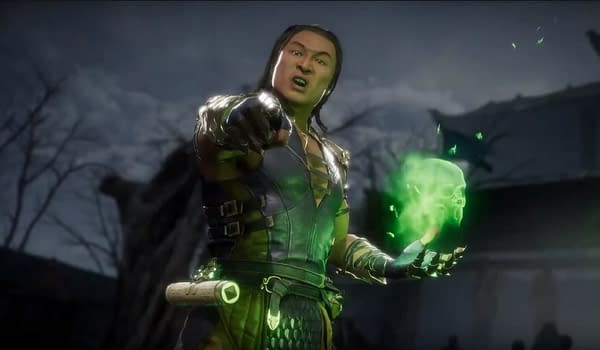 The big thing people were raving about was the ninja changes as you can utilize moves from Ermac, Rain, Reptile, and Smoke. While these moves can do a lot of damage chained together, they're also occasionally hard to pull off. A good example is that I was able to summon Ermac pretty easily, but I never was able to conjure Rain, Reptile was hit-and-miss, and Smoke usually occurred by accident trying to do a projectile. It's an interesting set of moves that will take average gamers a bit of practice to master. At the end of the demo I got this awesome Shang Tsung coin to add to my now growing Mortal Kombat 11 coin collection. You can add more of the sorcerer here, and if anyone at NetherRealm is reading this, I'd love to see more character coins!