Posted in: Card Games, Games, Magic: The Gathering, Tabletop, Wizards of the Coast | Tagged: card games, commander, deck tech, EDH, magic, Magic: The Gathering, MTG, Tabletop, wizards of the coast, WotC
---
"Mary O'Kill" Deck Tech – "Magic: The Gathering"
Happy end of November, loyal readers! We at Bleeding Cool get that November has been long-winded, cold, and unforgiving, much like our end-of-month Magic: The Gathering deck techs for the Commander format. Personally, I think that as the months go by and winter rears its ugly head, it'll be great to just duck into our coats and don our battle lasers, stir up a nice batch of chicken noodle soup and relax.
Yes, you heard me. Lasers.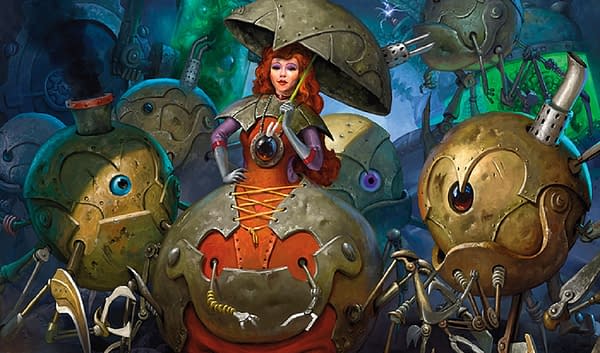 Now that I've got your attention (with lasers), today's first Un-Commander deck tech (yes, first – there are two) will revolve around Mary O'Kill, one of the villainous masterminds of the League of Dastardly Doom. What does Mary do? Well, let's look at her card for a second…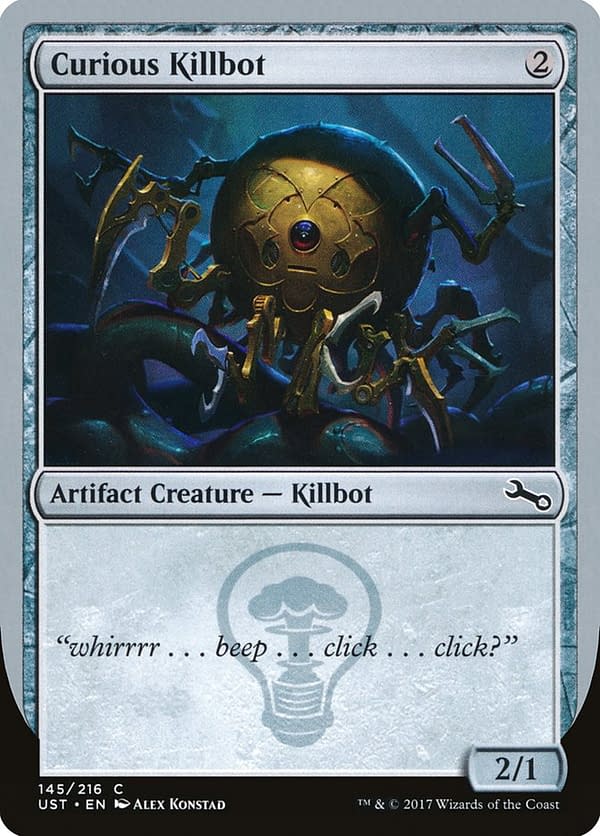 No, her card.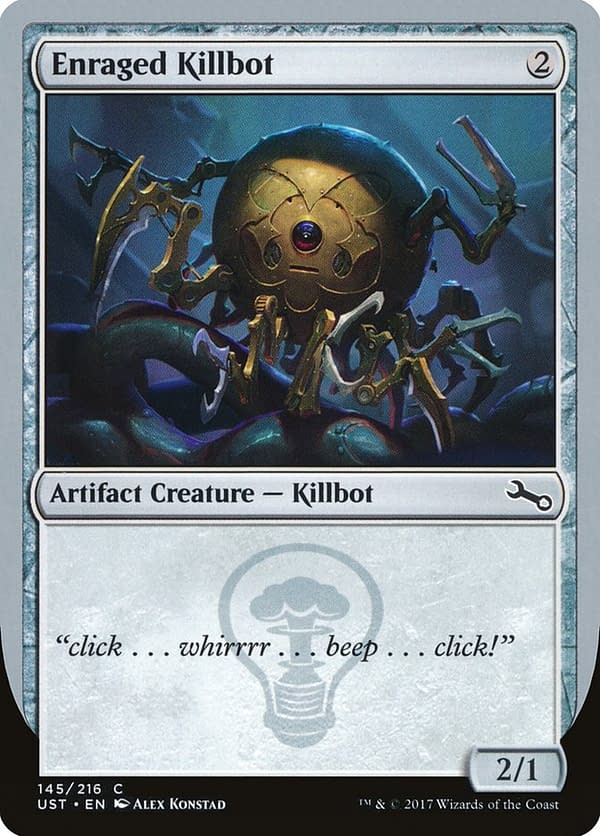 Look, if you just show me her card now, I'll let you feature at the end of the segment, okay?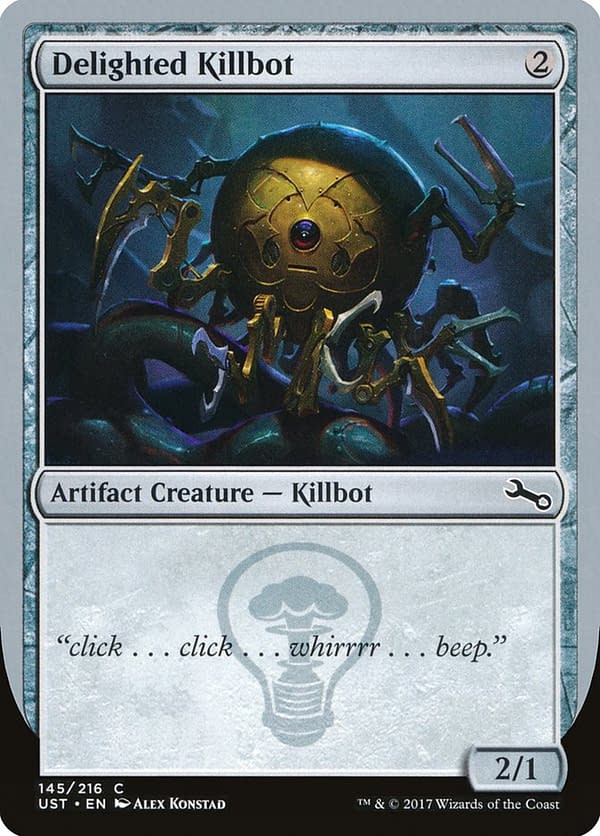 Okay… One last try.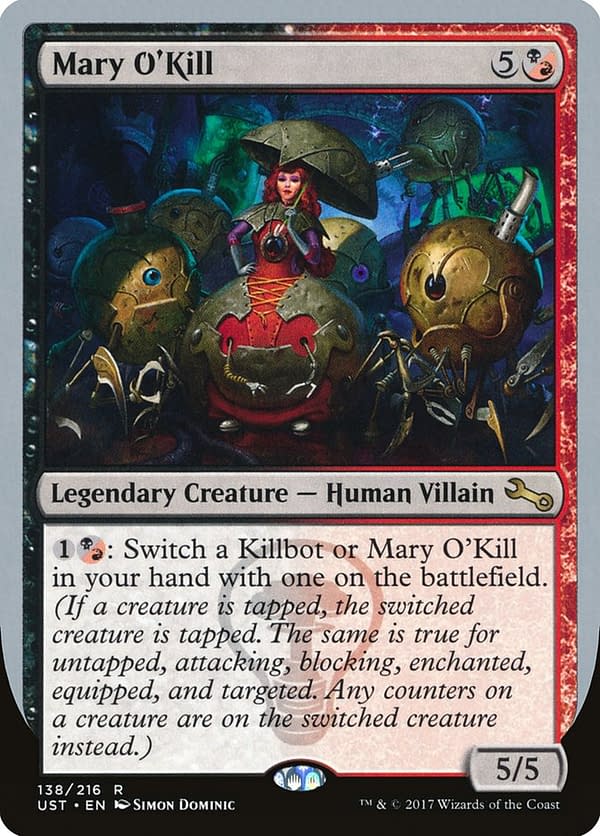 So as you can see from her card, Mary O'Kill switches with her Killbots in hand or on the battlefield to confuse board states in a shell-game type of fashion. And that's our goal with this deck. This seems fun. Let's try it!
Of course, the downside is that there are literally only four de facto Killbots in the game – all of the ones you see above and the one we are actually planning on using in this deck. As such, we are twisting the rules a bit in true Un-mander fashion and giving the one Killbot we want to use the ability to be used in any quantity in this deck.
The decklist which will be discussed in this article can be found here.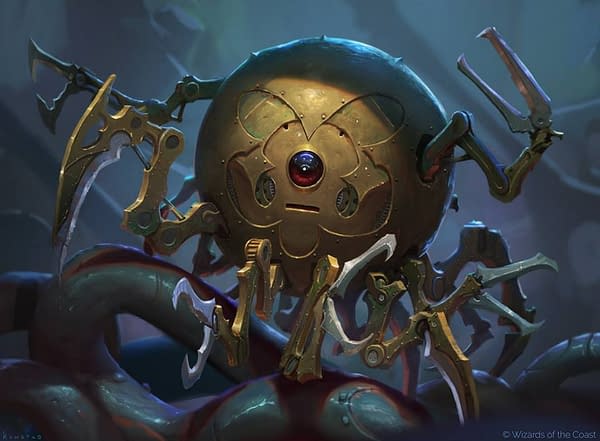 Are you as ready as I am? Oh gosh. Well, sorry. Here we go!
Notable Inclusions
Despondent Killbot – The cornerstone of Mary O'Kill's arsenal, Killbots are pretty much useless except to act as the decoys in our shell game. However, this role is invaluable to us when considering this deck and how we want to mess with our opponents. Sadly, Wizards of the Coast has not provided us with more than four unique Killbots (sans creatures with the Changeling ability, of course), so we here at Bleeding Cool needed to take some additional liberties when crafting this deck. There are exactly twenty copies of Despondent Killbot in this deck, a la Relentless Rats, Persistent Petitioners, or Rat Colony. Does this bode well for anyone playing with silver-bordered rule sets? You decide!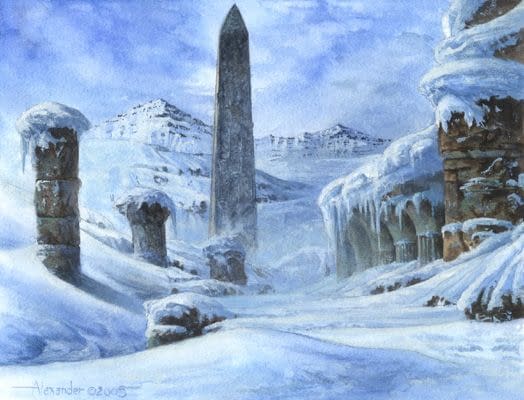 Thrumming Stone – Let's capitalize on the fact that we are breaking the singleton (and four-of) rule for Killbots in this deck. Thrumming Stone has traditionally been one of the most powerful engines when casting Relentless Rats and similar creatures, so naturally, it goes in here too.
Blades of Velis Vel and Conspiracy – Any card that can grant at least one creature the Killbot creature type is good in this deck as long as it fits in with Mary's color identity. Cards like Conspiracy are even better if you were looking to go a more aggressive route with the deck and add in things like Phage the Untouchable or Rakdos the Defiler.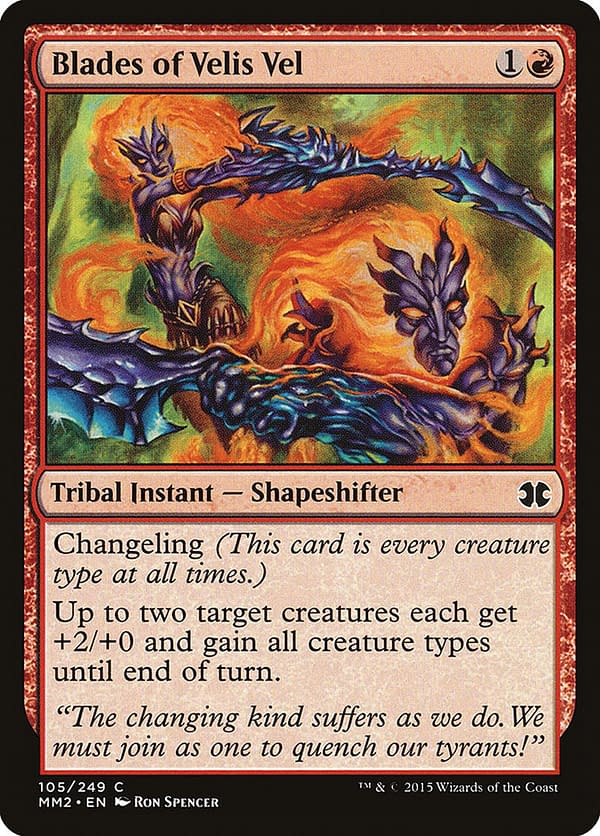 Pia's Revolution – Athreos, God of Passage is one of the strongest commanders of Relentless Rats, Rat Colony, and Shadowborn Apostle decks out there. Why is this? It's because he brings them back and quickly at that. Why bring him up? Simply put, Pia's Revolution is exactly the same style of card, only for artifacts (which Killbots are) and also in our color restrictions. Nice!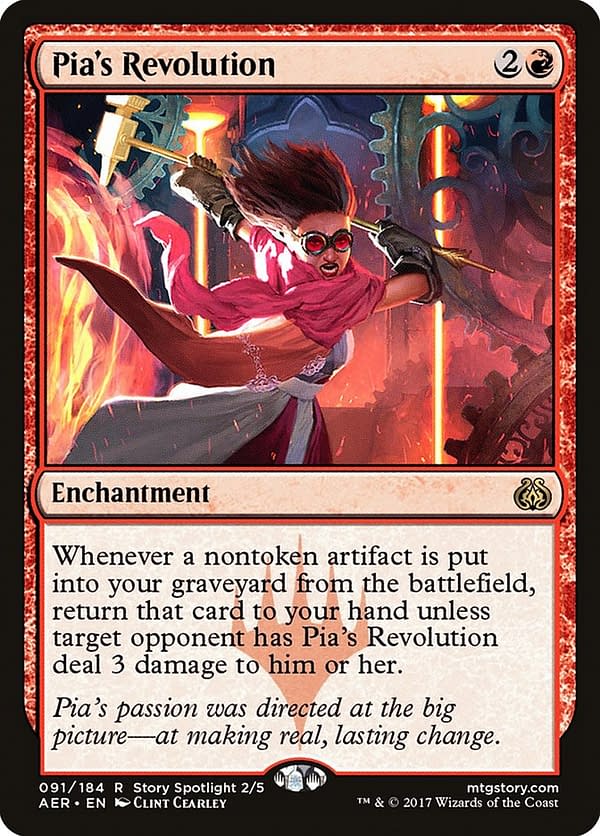 Scrap Mastery – An effectively-additional copy of the amazingly-effective card known as Living Death, Scrap Mastery will allow us to bring our Killbots back from the graveyard along with any number of other artifacts we may have dumped there. Darksteel Forge immediately comes to mind here as a great card to somehow dump into the graveyard. I wonder how we do that… Oh!
Welder-style effects – Daretti, Scrap Savant and Goblin Engineer are both essentially children of the Goblin Welder type of card (which harks back to the trope of red being equally great and terrible at artifice). These cards are going to be the best ways for your graveyard to fill up with artifacts, not the least of which is the Killbot… Okay, that was a straight-up lie. Killbots probably shouldn't be dumped in there right away at least.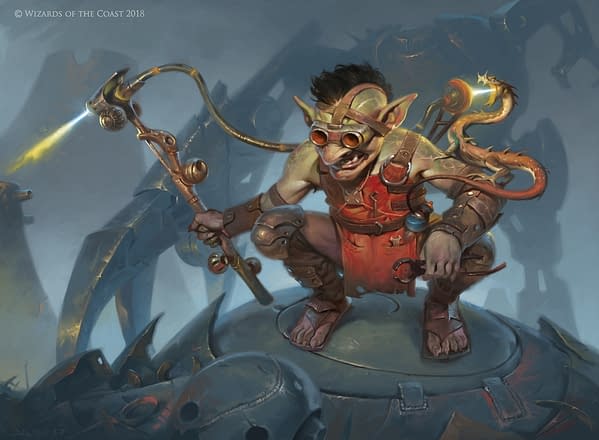 In Conclusion
I have not won with this deck, nor have I lost with it. I have not tested this deck. I haven't tasted it, either (legally speaking, probably the right move).
As such, I can't speak for whether or not this deck will actually get genuine laughs at the table that you bring it to. But try it out anyway! We'd love to hear some stories of positive experiences resulting from this deck tech. Let us know!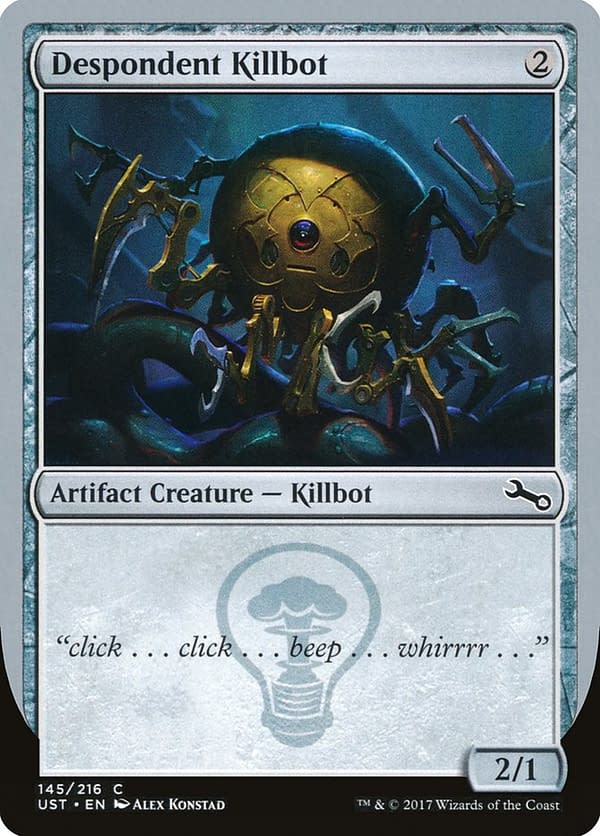 ---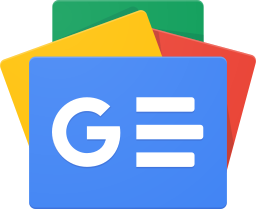 Stay up-to-date and support the site by following Bleeding Cool on Google News today!