What's In The Box?! Geek Fuel – February 2018
Moving into our list of subscription boxes for February, the first to hit our doorstep this month is the latest from Geek Fuel. We were told in advance that there may be some changes to the boxes moving forward, so we're kind of excited to see what this one has in store.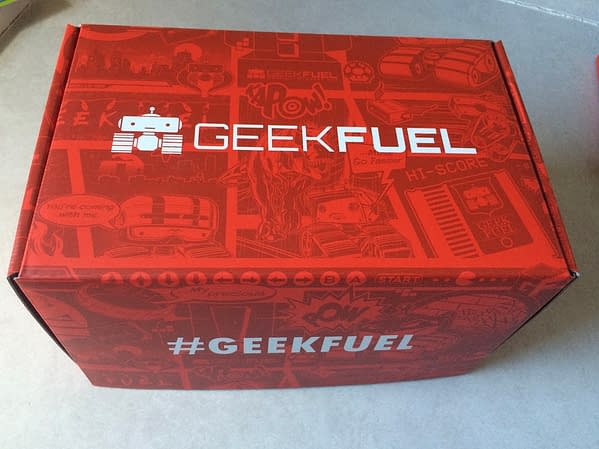 First up, we see a big change in the pins as we have one from Big Trouble In Little China. In previous boxes we got over 2017, all of the characters looked like robots to match the Geek Fuel robot logo, but it appears they've moved away from those designs and are now doing products that look more like action figure boxes. The figure we received was one of the Three Storms in the form of Rain. We have no complaints about the design, the enamel is awesome, and the stopper on the back is rubber to protect from metal cutting into cloth and flesh. This is a major step up and we can't argue with the direction they took!
Next up is the video game, this one being Ratz Instagib. This is a multiplayer title from Rising Star Games where you're running around shooting each other over various goals, much like Call Of Duty or Halo, but with lower rez graphics and rats as your primary fighting characters. The game isn't bad, but it really isn't that great either. It is about as basic of a first-person shooter you can get while at the same time being kind of forgettable. It's a nice time waster if you want something fun to play, but that's about it.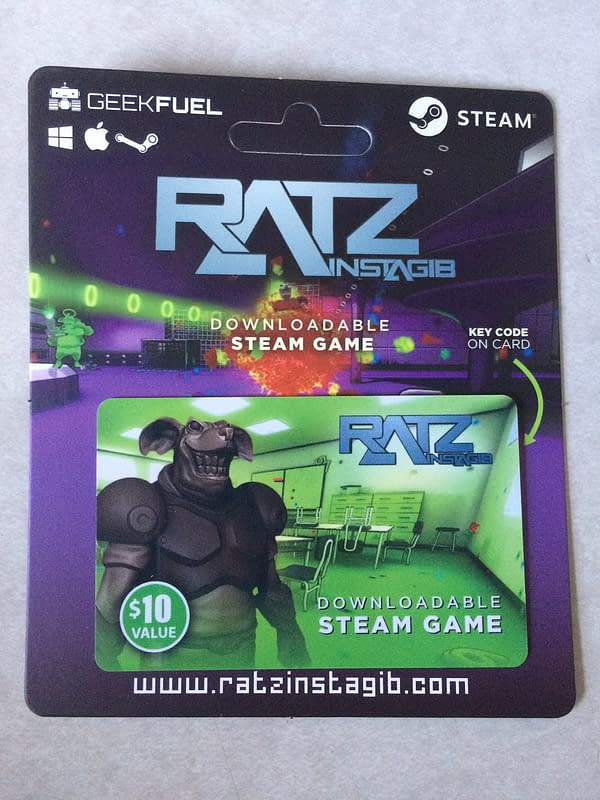 The oddball item in the box this month is these Ninja Star Fridge Magnets. There isn't much to explain here, as they are ninja throwing stars designed to look like they're stuck in your fridge and holding up whatever you have attached to your fridge. The magnets they come with work fine but aren't super powerful, so you're looking at a single slip of paper kind of item to hold up. They look pretty cool sticking out of your fridge, but if you're a parent, I would caution their use around kids. Maybe put them up higher and not on the door so they swing around and poke someone in the eye.
Of course, Black Panther is all the rage right now, so Geek Fuel decided to get in on the act by releasing a special Black Panther poster designed by artist Florey. The poster you see below is the common one you could get in the box, with a super rare version in purple. I like the design a lot, but it is a tad small. It could basically fit inside an 8×10" frame. I would have loved to have a larger version, but this works fine for some art to hang in my hallway.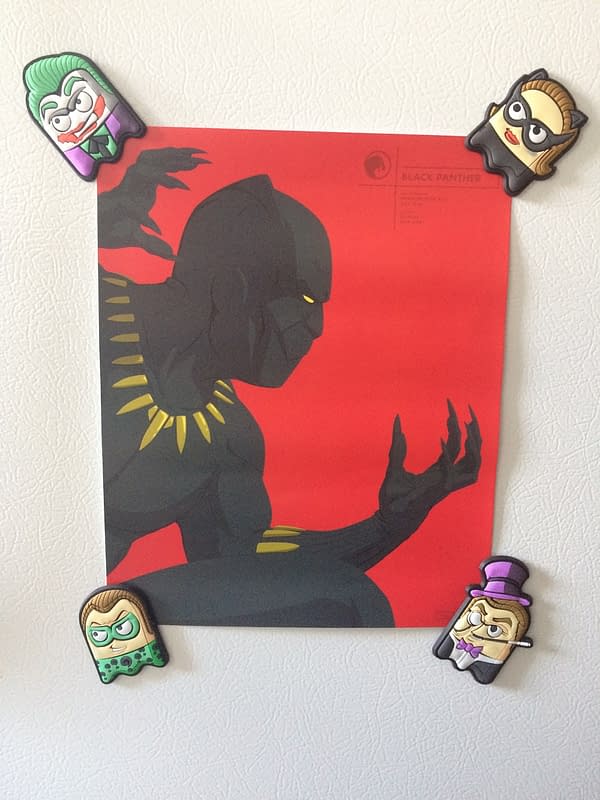 Finally, the make-or-break item: the t-shirt. This month we got a doozey as we got sent a Castlevania t-shirt. This is basically the original NES cover to the first game, minus the Konami logo and made to look a little weathered and worn. This is an amazing design that any fan of the series should have, and I could not ask for anything better as this is the kind of shirt that should be hanging on a wall as art. They knocked this one out of the park!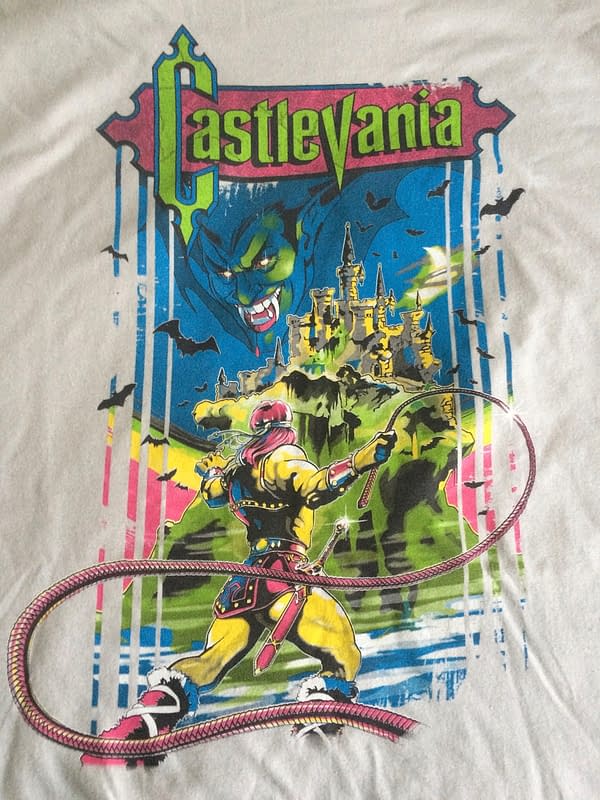 Overall, the February box is pretty awesome. The only item I took any issue with was a video game, and that was just okay. Everything else in this box was great, especially the pin which was a big step up in the right direction. I'm excited to see where they take things in March!