What's In The Box?!: Geek Fuel – Spring 2018
This month we received our monthly box from Geek Fuel but received some bittersweet news in the process. With this box came a letter letting us know that the normal monthly subscription was going away and that in its place would be a new quarterly service that would be bigger. The new boxes will be called Geek Fuel EXP and are supposed to be 5x the size of the regular Geek Fuel boxes we've been receiving up until now. Since this is a change for them, we will change as well as consider this last box in April the "Spring 2018" box, meaning in July we'll get the Summer version. Let's see how the last regular box shapes up.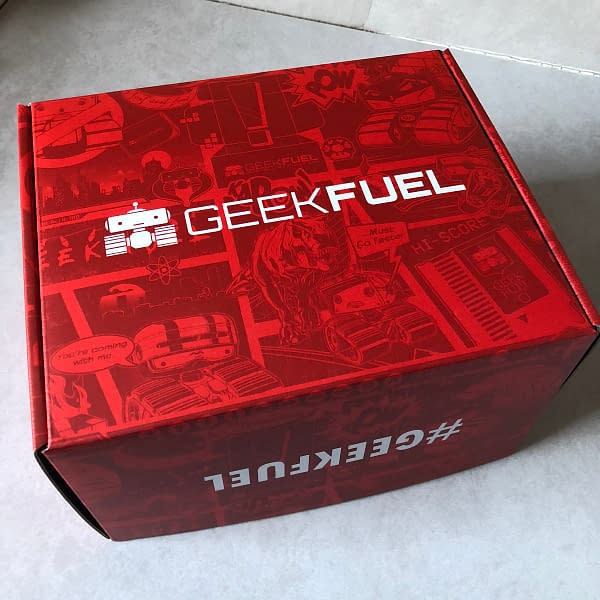 The first item on the list is a keychain, which was marked on the box as a "Mystery Key Chain" where we could have received one of three different choices. We ended up with a Star Destroyer from Star Wars, which is pretty detailed for the size of it. It doesn't do anything special, it's just a model of the ship from the films to hang your keys with. It serves it's purpose fine. We also had a shot at getting either the Millennium Falcon or a Pokémon Poké Ball, and kinda wish we got the Falcon instead.
Next up, the pin for this box which has the theme of the film Alien. We got ourselves Ripley looking happier than she ever did in the film, holding her trusty flamethrower in the event she runs into a Xenomorph. Speaking of which, you could have also gotten one of those or an Ovomorph, a Facehugger, or the rare Chestburster with a dead Kane behind it. The enamel is, as usual, amazing quality as the colors pop off the pin, along with the rubber stopper on the back to prevent damage rather than metal ones. This is another great pin from the change they made earlier this year.
Moving to the video game, this month we got Cloudbase Prime. I'd tell you more here, but we already reviewed it back in 2017 and you can read the full review at this link. It's a pretty fun game and we don't really have any complaints about it, so this is a winner in our book.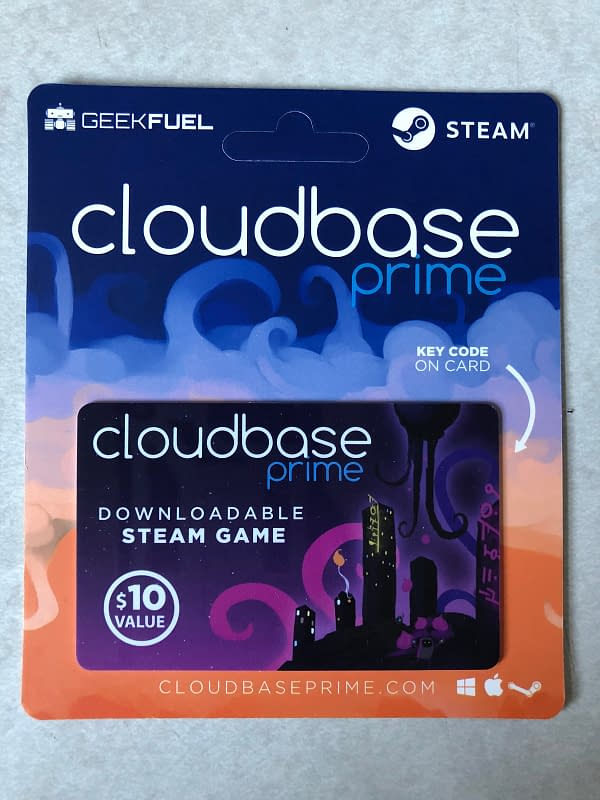 Moving to the oddity item in the Geek Fuel box, we have a NECA Scalers figure. I personally have never seen the appeal or value in these, so I'm not the audience they're going for. This one is a Teenage Mutant Ninja Turtles theme, and the one we snagged was Bebop. You could also get Rocksteady or any of the Turtles. Basically, these guys cling to a cord you have lying around, like to your headphones or charger or PC cables. I threw him on my iPhone charger cord and while the hands worked out fine, the legs just didn't want to cooperate with a cord this thick. This is a bad item for me, not because I'm not into it, but because if it doesn't want to agree with an iPhone cord then how are you supposed to use it on other cords?
Finally, the make-or-break item of the box: the t-shirt. This month, since Infinity War is now out, we get a shirt featuring Thanos wearing the Infinity Gauntlet as he does on the cover of Marvel's Infinity Gauntlet series. The artwork looks lovely as Thanos is surrounded by colored gasses representing different galaxies as he holds the gauntlet up in a clenched fist. However, we got a bit of a problem, as the gauntlet has no stones or even places to put them. This is an officially licensed Marvel product, but it has artwork that doesn't match what we know of this image. So I'm left confused trying to figure out what the hell Marvel was thinking making this shirt. This is a middle-of-the-road shirt for me, because anyone in the know will ask "where are the stones?", and I got no answer for them.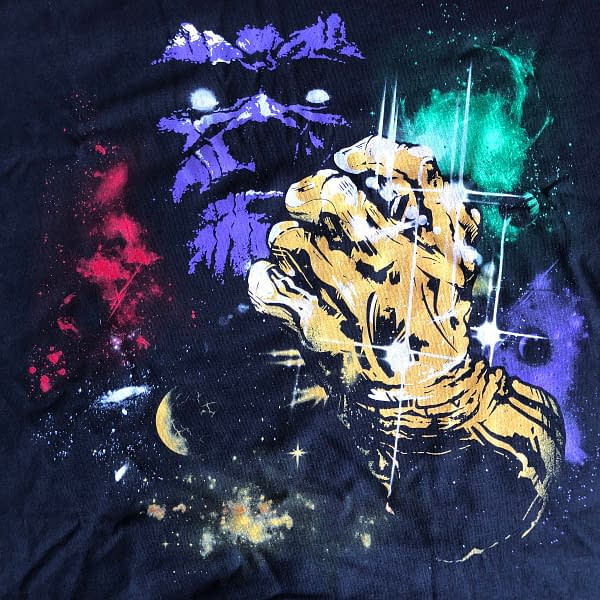 Overall, this was a slightly disappointing box. I really wanted to love this one, but in all honesty, this may be a perfect example of why Geek Fuel needed to change up their game. The pin and the video game are the best two items in the box, and that's very telling. I look forward to seeing what they do with the box in July, but after receiving a box of what feels like second-hand items, I'd say the coming improvements are needed.