Wild Hearts Releases New Gameplay Trailer Featuring New Hunt
Get a look at the latest gameplay for Wild Hearts and Electronic Arts showed off a hunt you can take on with other players.
---
Electronic Arts dropped a new trailer for Wild Hearts this week as they showed off more of the gameplay to come. This particular trailer shows off the hunt for the Golden Temptress, in which you will be tracking down a creature in the world and using everything in your power to bring it down. They show off a couple of exciting weapons in the game as they reveal The Cannon as well as the Karakuri Staff and how best to utilize them. Enjoy the trailer below as the game is set to be released on February 17th, 2023.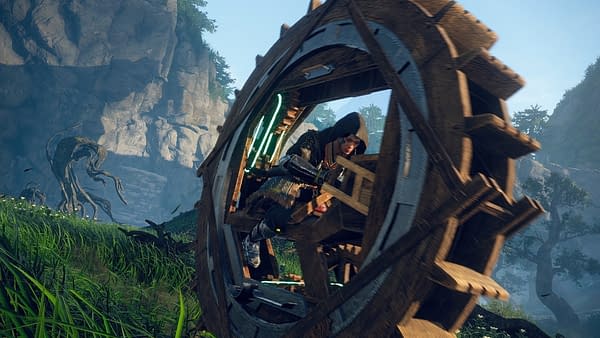 "Wild Hearts takes place in Azuma, a fantasy landscape inspired by feudal Japan, that is now rampaged by the once peaceful Kemono – altering their environment at the cost of citizens' lives. The Kemono range from plant-infused squirrels to the massive Kingtusk wild boar. After a dreadful fight with the winter wolf Deathstalker, players become bearers of a life-sustaining technology and are compelled to restore balance across the region. In Wild Hearts, players journey through Azuma as a lone wolf or pack-hunt with up to two friends thanks to the game's co-op and crossplay features across all platforms. Players can expand their battle plans and go on special missions while pack hunting, join other hunters in the world or take on Kemono on their own."
"Wild Hearts is a unique twist on the hunting genre, where technology gives you a fighting chance against fearsome beasts infused with the ferocious power of nature itself. Take on these creatures alone or hunt with friends in a seamless co-op. No one remembers why the Kemono began their rampage through a once-prosperous Azuma. Fueled by desperation, they wield the power of primal nature at its most destructive. For a while, it seemed that none could stand against their overwhelming might. But hope arrives in the form of a formidable hunter armed with deadly weapons and ancient technology called Karakuri that could turn the tide of battle."