World Of Warcraft Classic Will Launch New beta On October 5th
Blizzard Entertainment will be launching a new open beta in World Of Warcraft Classic as they prepare for a brand new addition. The Season Of Mastery open beta will kick off on October 5th as all players will be able to test the upcoming gameplay and quality of life changes the team has added. Some of which were implemented from community feedback and others out of necessity, which became a big talking point in the past couple of months. The team penned a letter, which we have in full for you down below, letting the fans know they changed out many of the assets and other items that no longer reflect the team or the company. Many of which were tied to problematic members from the past, which have been coming out in recent weeks. So the team are actively removing content that no longer has a place within their community. You can also read about the other changes here.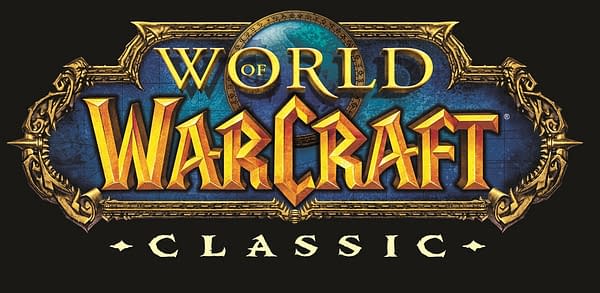 Over the last few weeks, artists and writers across the WoW team have updated a small number of old quests, art assets, names, and dialogue that we identified as outdated and inconsistent with our values as a team. These updates are a relatively small part of a comprehensive, company-wide effort to improve the WoW team and Blizzard as a whole, but they're important to us as developers.

In early August, we set up internal channels where the WoW team could share feedback on content that doesn't represent who we are as a team today. During this time, we also gathered a great deal of feedback from players on practically every aspect of the game. The player feedback influenced many gameplay improvements we're working on for patch 9.1.5, and our internal feedback identified some in-game content that is inconsistent with our goal of building an inclusive and welcoming game world.

In a game that has thousands of art elements and a word count in the millions, we recognize that these updates will amount to very few total changes overall. Nonetheless, we believe these changes are worthwhile. World of Warcraft is meant to evolve over time, and every day, new players from every walk of life and every corner of the world experience our in-game content for the very first time. As a team, we want the world they see to stand as an expression of our talents and principles.

Goofy jokes and occasional mature innuendos are part of WoW, and probably always will be. Still, we want to remain mindful of whether certain elements of that world are welcoming to all players. In short, we want our jokes to be inclusive and not punch down.

Occasionally, when determining whether to adjust content, there can be circumstances that further complicate our decision-making. For example, some of the art that populates our world is often re-used throughout the game. To be certain that we don't have any instances in which this art appears in a way that is not respectful, in some cases, we might opt to replace specific elements entirely. It's important to us that we ensure Azeroth is the best place it can be for everyone, and we will continue to improve our processes when it comes to this kind of decision-making.

We also want players to be able to express themselves through their characters, so we don't intend to change existing player looks or cosmetics. Instead, we want to ensure that we're offering a wide range of options for players to represent themselves. This work is ongoing alongside our development of new content and features. You're going to see more of it soon in 9.1.5, and in updates to come—and where applicable, in WoW Classic as well. An example of a post-9.1.5 improvement is the creation of an incubus demon, which we can add to places where succubus models currently appear. We're also planning to make the incubus a glyphable option for Warlocks when they summon that classification of demon.

As WoW continues to evolve and grow, we'll keep discussing, reviewing, and acting on this kind of feedback. As always, we're immeasurably grateful for your input, and we hope you keep it coming.