Back at Gamescom, we learned that PUBG would be coming around for a full release on Xbox One, but that wasn't the only surprise. As you can see from the description and photo here, the game will also be getting a special controller. And while it is cool to see one designed specifically for PlayerUnknown's Battlegrounds, it should also be noted that this one has something extra special going for it.
Apparently the trigger grips are going to be rubber, specifically designed for players who are constantly having their grip slip while waiting to shoot at an enemy. We say that would be a plus for any shooter title, but it's a nice bonus for this game. You can read the full details of PUBG's full expansion into the Xbox One here.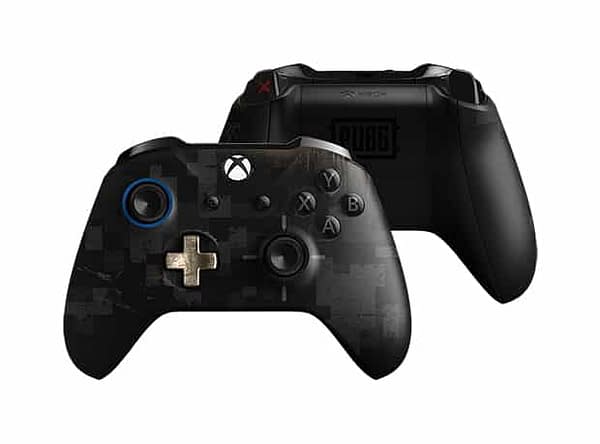 We're also excited to announce the Xbox Wireless Controller – PlayerUnknown's Battlegrounds Limited Edition, which is available for pre-order beginning today and starts shipping to retailers worldwide on Oct. 30 for $69.99 USD. Drop into battle and survive the ultimate life and death fight with an exclusive design featuring a distressed black digital camo print and new and exclusive trigger grips to help you stay on target in the final circle. The controller will ship with exclusive DLC themed on the controller design – we will share more details about this in the weeks to come.
Enjoyed this article? Share it!