Xerneas Featured In Pokémon GO: May 2021 Raid Hour #2
Tonight is the second May 2021 Raid Hour in Pokémon GO, which will feature the Fairy-type Legendary Pokémon Xerneas. From 6 PM – 7 PM, most gyms in the game will be taken over by Tier Five Xerneas raids. Here are tips for playing Xerenas Raid Hour in Pokémon GO.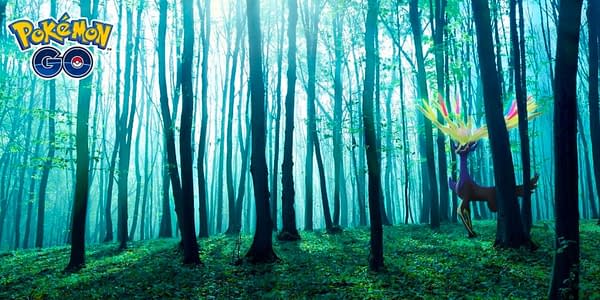 Take advantage of Xerneas while it's here. It's been a bit frustrating as a long-time player to see so many influencers refer to Xerneas as "trash" because it doesn't have a good Fairy-type quick move. However, if the unrolling of Levels 41 – 50 in late 2020 taught us anything, it should be that long-term investment pays off in Pokémon GO. I personally believe that Xerneas will be given an excellent moveset, so am happily raiding it while it is here.
This is the final Xerneas Raid Hour of May. While Xereneas will remain in raids after the hour ends, keep in mind that Yveltal will have taken over as the Legendary Raid Boss ahead of next week's Raid Hour.
Going in with a prepared team rather than using Niantic's suggested counters in Pokémon GO is best. Using our Xerneas Raid Guide, you can build a team of the top encounters using Pokémon like Metagross, Jirachi, Dialga, Genesect, Mega Gengar, and more.
As I mention every week, you don't have to feel confined to your time zone anymore. Players who want to enjoy Raid Hour throughout the whole day can easily find international raid groups on Reddit, Facebook, Discord, Twitter, and even apps specifically for this use.
Finally, the current Season of Legends is offering extra XP for Legendary Raids. I feel like this isn't something that I have personally pushed enough in my guides. This is a major bonus for those looking to level up and earn XP for the next time new levels are introduced in Pokémon GO. We only have a few more Raid Hours during this current season, as the next Season begins in June, so pop a couple of Lucky Eggs and raid hour heart out. It is very, very much worth the effort.