Yacht Club Games Reveals "Shovel Knight Pocket Dungeon"
During their special video feed today, Yacht Club Games revealed yet another Shovel Knight spinoff title with Shovel Knight Pocket Dungeon. You basically are getting a puzzle title with a dungeon-crawling twist, as you will have to clear out everything on the board and prevent it from getting cluttered. Buring our poor knight in enemies, junk and treasures. You can check out the trailer for the game below!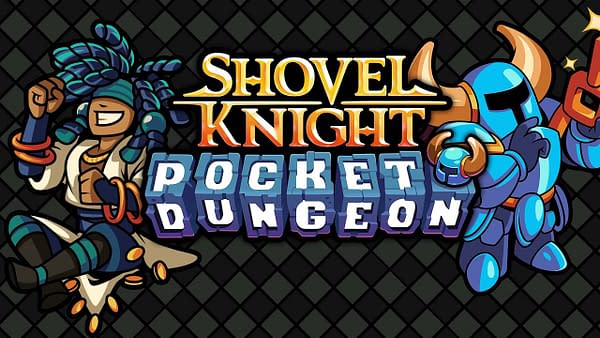 "Working with Yacht Club has helped us to leverage resources we wouldn't have access to otherwise, and helped get the game in front of more people. It's fun to add to the mythos of Shovel Knight, too.", says Russell Rafferty, developer behind VINE and creator of Pocket Dungeon.

"By working together with great devs on new Shovel Knight games, we get many different creative perspectives and cool new designs that push the boundaries of the Shovel Knight Universe! It's been thrilling to see Pocket Dungeon progress, and we can't wait to see where Shovel Knight goes next." says Sean Velasco, designer at Yacht Club Games.