Yakuza: Like A Dragon will be making its way to fans later this year, and when it does, it will be available as a Day 1 Xbox Series X release. Microsoft announced as such during its First Look presentation, where it revealed a series of third-party games headed to its upcoming console.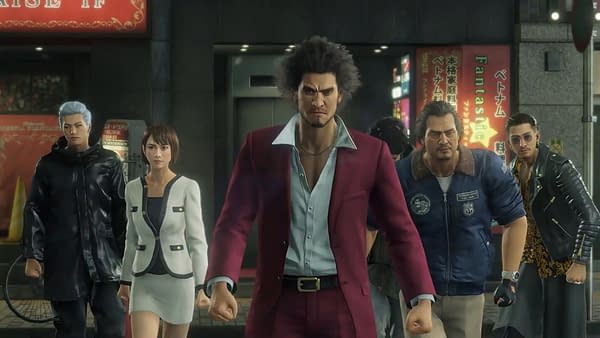 While technically, the seventh entry in the long-running Yakuza series, Like A Dragon, features a subtitle instead, and it'll be something of an interesting departure with several changes made to the core formula.
Its heart won't be changing, though. The Yakuza series is always set in a pretty believable time period with realistic elements. This one is set in 2001 and follows a man named Ichiban Kasuga, a member of Tojo Clan's Arakawa family. When family head Masumi Arakawa asks Ichiban to take the fall for murder, Ichiban goes to jail, thinking life will be easy street afterward, and he'll be celebrated as a hero.
When he's released, he goes to find Arakawa expecting a hero's welcome, but he's instead shot in the chest. From there, he wakes up in a pile of trash in the Yokohama district of Isezaki Ijincho. He must essentially rebuild his life from there.
This Yakuza entry will feature turn-based combat and will be the first in the series to do so. It will also mark the first Yakuza game, of course, to make its way to Xbox Series X. There's been no official announcement for a PlayStation 5 release just yet, but Sega has confirmed it will be headed to Xbox One, PlayStation 4, and PC in addition to the Xbox Series X debut.
It's undoubtedly going to be an excellent year for Yakuza fans, but we'll have to wait a little longer.
Enjoyed this article? Share it!