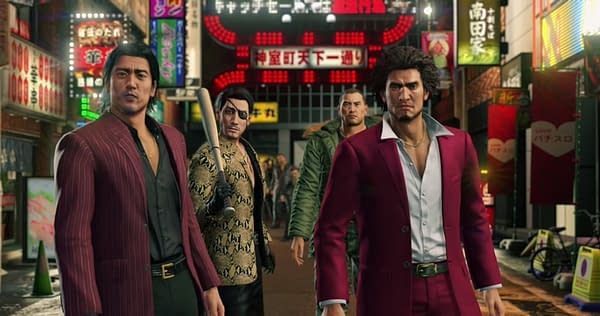 If you enjoyed the English dub track for Ryu ga Gotoku Studio's Judgment, you'll no doubt appreciate one for Yakuza: Like A Dragon.
It turns out that very well may happen, thanks to a listing spotted by a ResetEra user. The listing was spotted on the credits list page for PCB Productions, the studio responsible for bringing the Judgment dub to light.
In the listing, you can see several games: Darksiders Genesis, Yakuza: Like A Dragon, Judgment, Persona 5, and Persona 5 Royal. Both Yakuza: Like A Dragon and Persona 5 Royal are denoted as being "In Development." This could mean that both games are still yet to be dubbed – and Yakuza: Like A Dragon is getting the English voiceover treatment it deserves.
Hilariously, this would mark the first Yakuza game outside of the original Yakuza on PlayStation 2 to get an English dub. It could be time for a voiceover renaissance for the series. It could always use additional players, and it's been long enough for folks to forget that Mark Hamill voiced Goro Majima. Oops. I just told them.
Either way, this could be a very cool move for Yakuza fans around the world. Two options for languages is always a good thing, even if you're more partial to the Japanese voices. Let's face it – no one could ever do Kiryu justice, after all.
Enjoyed this article? Share it!