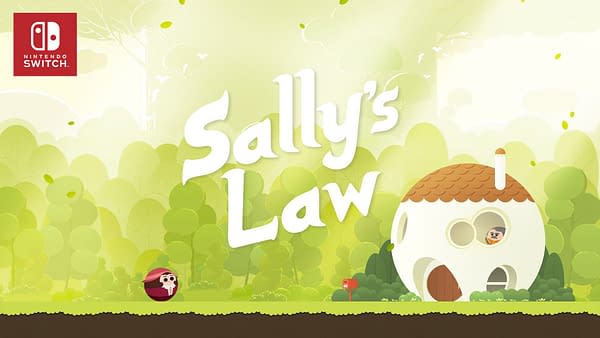 Former Capcom staffer Yasuhiro Sumida's new game Sally's Law is now available worldwide on the Nintendo Switch with localizations in English, Japanese, Simplified and Traditional Chinese, and Korean. Spanish, German, and French localizations will be added in future updates.
The game follows Sally on her way home to see her critically-ill father. That trip isn't just a simple walk around the block, but rather a journey teeming with unbelievably good fortune. Essentially Sally has the opposite of a Murphy's Law, which gives rise to the game's title. Essentially, the titular law reads: Anything that can go great will go great! Players roll and jump throughout the journey home, which helps reveal Sally's past and even a bit of her father's.
The game is a puzzle-platformer hybrid, and features some nice Switch exclusive featurs like:
Hustle and Bustle Co-op Mode
Share your Joy-Con with your friends, family, partner, or anyone to play Sally's Law on co-op mode!
Instead of playing Sally and her father separately, Nintendo Switch version allows you and the other to
play the two characters at the same time!
New costumes for Sally and her dad
All characters will have voice-overs
A brand new character
Exclusive Starting and Ending Cinematics
Live piano music
Sally's Law is available now for Nintendo Switch and Steam.
You can check out the launch trailer blow.
Enjoyed this article? Share it!