Yu-Gi-Oh! TCG to Release Two Massive Booster Sets Next Month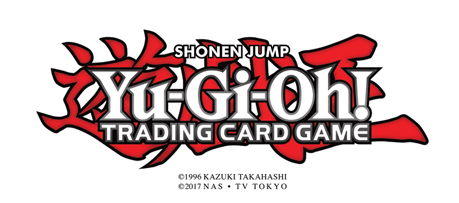 The Yu-Gi-Oh! Trading Card Game will release two massive booster sets next month. The first pack, Dark Neostorm, is the second core booster set of 2019 and presents a new beginning for more than 30 different card themes. Later in the month, a new Speed Duel set will launch. Called Attack from the Deep, the booster set reignites the feud between Yu-Gi-Oh! characters Joey Wheeler and Seto Kaiba, with a special appearance by Mako Tsunami.
Which means, whether you play Advanced Format or Speed Duel, you'll have plenty of new cards to change up your deck next month.
Dark Neostorm brings in deck themes from the early days of Yu-Gi-Oh! all the way up to the newer ones, so you'll be able to pit Destiny Heroes cards against Fur Hires if you really want to. The set includes a few interesting new cards like:
Firewall eXceed Dragon

Rank 4 dragon made with any two Level 4 monsters
Starts with 2500 Attack Points, though it's Attack increases when Linked to one or more Link Monsters
Revives your most powerful LInk Monsters

Mekk-Knight Crusadia Avramax

Link-4
Can't be targeted and shields the rest of your monsters from attacks

Ib the World Chalice Justicar

Synchro Monster and Tuner
Searches "World Legacy" cards from your deck and replaces herself with a "World Chalice" monster when sent to the Graveyard
Player can use any "World Chalice" Normal Monster as a Tuner to Synchro Summon Ib

Cynet Minig

Reinforcement of the Army for Cyberse monsters

Amphibious Swarmship Amblowhale

Provides insurance for Link Monsters

Chain Hole

Punishes your opponent for using "discard" Effect Monsters like Ash Blossom & Joyous Spring
Duelists can get a preview of Dark Neostorm at Sneak Peeks scheduled for April 27 and/or April 28 at participating Official Tournament Stores. Duelists can find more information and a list of locations here. Dark Neostorm releases on May 3, 2019 with a total of 100 new cards: 48 Commons, 20 Rares, 14 Super Rares, 10 Ultra Rares, and 8 Secret Rares.
MSRP: $3.99 per 9-card Pack.
Speed Duel: Attack from the Deep follows March's Speed Duel update, introducing another five Skill Cards and 45 more cards that are new to Speed Dueling.
Kaiba's Skill Card for this set take inspiration from his "Virus" Trap Cards to sabotage his opponent's strategy, while Joey Wheeler's Skill Card takes inspiration from his luck-based Gambling cards. Meanwhile, Mako Tsunami arrives for the first time in Speed Dueling this month with an army dredged from the depths of the ocean.
Mako brings three new Skill Cards with him, and a few of his signature monsters:
Levia-Dragon Daedalus
The Legendary Fisherman
Other inclusions into the world of Speed Duels include:
The Magician of Faith

Lets you reuse your best Spell Cards

Blade Knight

Mounts solo attacks on your opponent

Dust Tornado

Destroys your opponent's Spell and Trap cards.
Speed Duel: Attack from the Deep booster set surf into stores on May 31, 2019 with 45 cards new to Speed Duels plus 5 new Skill Cards: 34 Commons, 8 Super Rares and 8 Ultra Rares. MSRP: $1.49 per 4-card Pack.