Here's the results from the Yu-Gi-Oh! TGC Team TCS Las Vegas event! We may be a tad late on our coverage, but the coronavirus has been on our minds lately. The tournament itself went one for two days, the first day was a series of Swiss rounds in order to determine how the brackets would shape up and create the top 16 teams. Keep in mind, when they entered at the start of the day, it was 490 teams and 1,470 players total on the floor. When the top 16 were announced on Sunday, there was a lot of excitement as the teams involved ranged from beginners all the way to former champions. But at the end of the day, the two teams at the end were "Team Leon" (James Gibbs, Ryinde Ross, and Herman Cosie) and "Gonna Finish That?" (Dominic Couch, Scott Page, and Stephen Silverman). We kicked back to watch the final round of play and here are the results.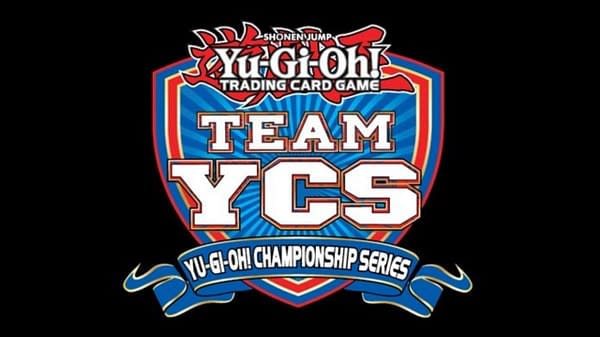 All six players started off a little slow, getting a feel for their opponents to see where they stood and how their decks would match up. Page came out the gate with the first win at table C, scoring a victory with little resistance. Couch followed up with a victory of hiw own against Gibbs on his end. But shortly after scoring that win, Page followed up with a second victory to give GFT a 1-0 lead. Gibbs came back to tie up his series as they tangled for the second point. Meanwhile, Silverman and Ross had both taken a victory a piece, as they played for what felt like a stalemate over 10 minutes. Silverman ended up losing his battle off-camera to Ross, giving Team Leon their first point and tying the series up 1-1. It all came down to Couch and Gibbs in the end. The two spent about two minutes sparring and killing off each other's spread. But ultimately, Couch was able to overwhelm with creatures with Gibbs checking his deck to see he has no options left. Gibbs concieded, and with a lour roar from the table, Couch won his round and gave his team the 2-1 victory.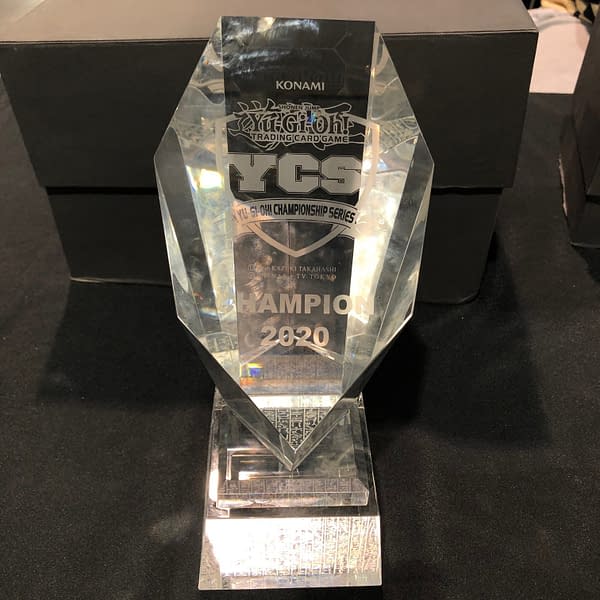 Congrats to team "Gonna Finish That?" on their well-earned victory. A team made up at the last minute from a retired player, a returning newbie, and a player who was dropped from his team at the event. Like a group of misfit toys and a sense of humor, they took the Team YCS Vegas trophies.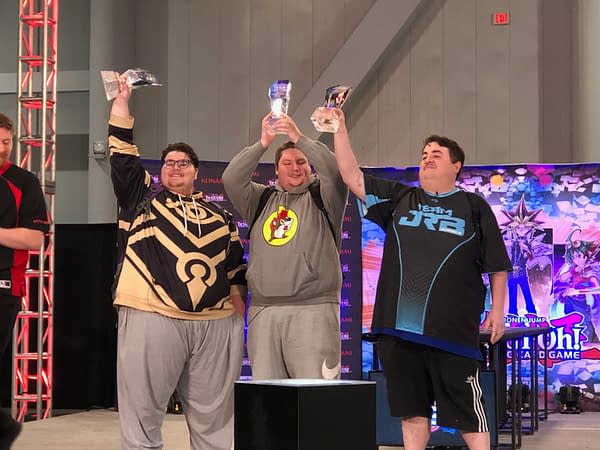 Enjoyed this article? Share it!