2nd Trailer for 'Brightburn' Hits, Reuniting Elizabeth Banks and James Gunn
James Gunn isn't done with superhero films, and he's melding it to his other usual genre, horror. In Brightburn, we get to ask the question- "What if Superman was evil?"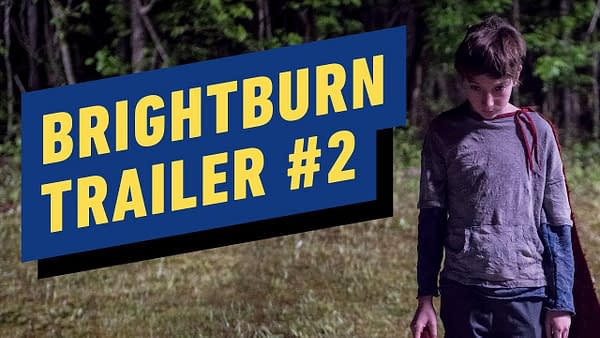 The second trailer for the film, which reunites Elizabeth Banks and Gunn for the first time since 2006's Slither, just released this morning:
Gunn isn't directing this flick, that honor lays with David Yarovesky, but is written by Mark Gunn and Brian Gunn. James Gun and Kenneth Huang are producing, with Mark, Brian, Dan Clifton, Simon Hatt, and Nic Crawley executive producing.
"What if a child from another world crash-landed on Earth, but instead of becoming a hero to mankind, he proved to be something far more sinister? With Brightburn, the visionary filmmaker of Guardians of the Galaxy and Slither presents a startling, subversive take on a radical new genre: superhero horror."
The film stars Elizabeth Banks, David Denman, Jackson A. Dunn, Matt Jones, and Meredith Hagner.
Brightburn hits theaters on Memorial Day, May 27th 2019.