Zachary Quinto Says There Are Apparently (at least) 3 Scripts for 'Star Trek' 4
Zachary Quinto recently spoke with Canadian ET (as in Entertainment Tonight Canada, not a Spielberg remake filmed entirely in Vancouver) about the future of a certain little space franchise called Star Trek.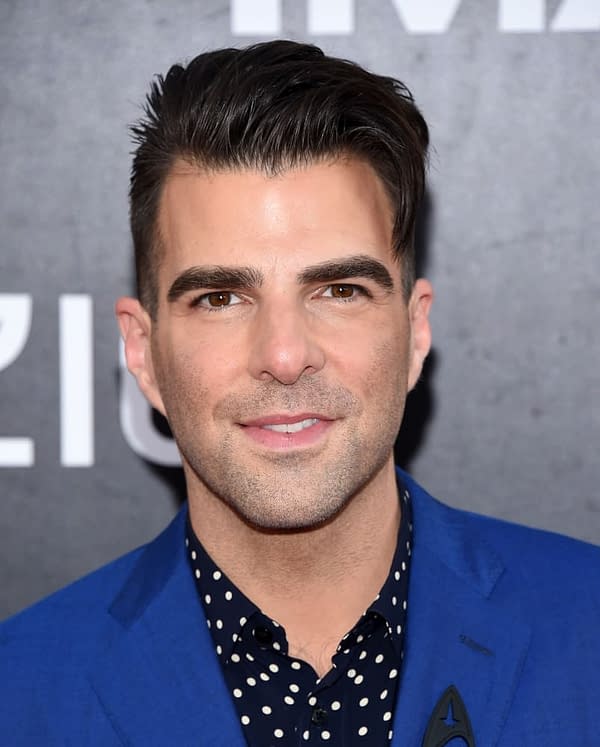 Specifically, NuSpock spoke about what could possibly be at least 3 scripts in various stages of development for Star Trek 4 (Kelvin Timeline, or JJVerse).
One script that's been spoken about for awhile now is from Star Trek: Beyond co-writers Doug Jung and Simon Pegg. Although it didn't get the hoped-for audience reactions nor box office backing, Beyond has been somewhat credited for doing what it could to 'save' the new take on the film franchise after that disastrous entry, Into Darkness.
There is the second possible script, from Patrick McKay and J.D. Payne who worked on Beyond before Jung and Pegg took over. Not much is known about this one, honestly.
The third script, while unlikely to happen for awhile (as Zachary points out), since newly Trek-i-fyed Quentin Tarantino is starting production on his next film Once Upon A Time In Hollywood about Charles Manson and Sharon Tate, is touched on breifly.
"I feel like we are in a state of anticipation," said Quinto. "All of us are really excited about the idea of working with Quentin on a Trek film, but I know Simon Pegg and Doug Jung… are writing a script and there are another set of writers writing a script. So I don't know. I don't know what's going to happen."
You can see the segment here: