59-Hour, 22-Film Marvel Studios Marathon Coming Ahead of 'Avengers: Endgame'
Just when we thought the possible 149-minute runtime for Avengers: Endgame was long, the announcement that AMC theaters will host an all Marvel Cinematic Universe marathon with all 22 films, running around 59 hours.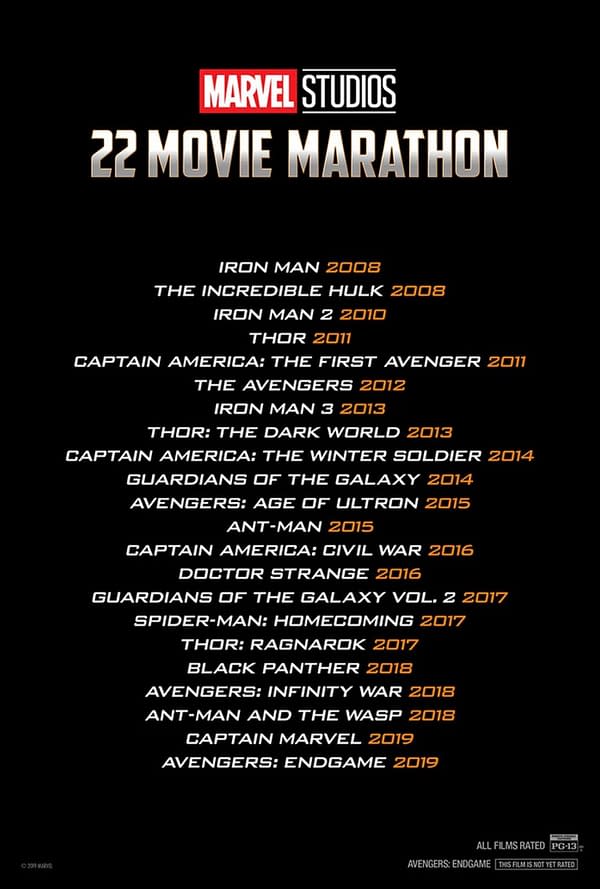 We'd show you their official art and link to where you can buy your marathon tickets, but AMC's website is still down.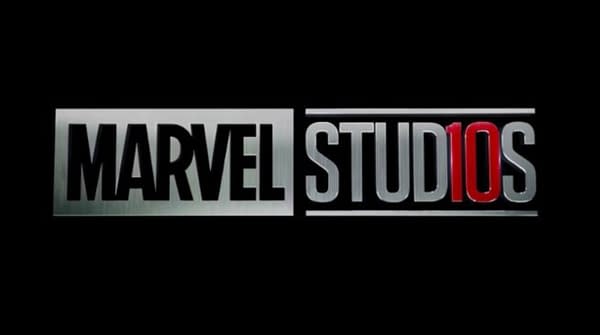 Sure, you could always just do the home marathon in timeline, release, or Phase order (our handy dandy list may help you decide which way to do so) but watching through the last 10 years of Marvel Studios films with fellow fans in a theater could be a pretty great experience.
Maybe you're wondering if the Russo Brothers have any tips as to which films someone should definitely see before Endgame– Anthony Russo has an answer for you. While speaking with Erik Davis of Fandango, co-director Anthony suggested three in particular:
Fandango: Speaking of your journey through these four movies, a lot of people are talking about this being the end of the Avengers, but it's also your end with Captain America, which is how you guys came into the MCU. What's something you learned about Captain America that maybe you never expected to learn going on this four-movie journey with that character specifically?

Anthony Russo: That's a great question. Well, look, I think our great discovery with that character was how much inner dimension that character ultimately has. And I think that's the journey that we went on with Chris Evans as our partner, and the writers, Chris Markus and Stephen McFeely as partners in terms of how we begin exploring Captain America starting withWinter Soldier. It was really important to us to find a way to involve them past that golden age character that First Avengerwas very much about.

We wanted to challenge that character in ways where we could really see his cracks and really find his vulnerability. And while, certainly, his super powers, his moral fortitude and his ability to be very simple to his principles, dedicated to his principles, we wanted to find a way to get past that with the character [and] take that character into areas where he can't find easy answers. So I think that was really what it was — the degree to which we could continue to explore this character's very complex humanity and vulnerability, relatability to all of us. And I think that's a great joy, and I think you will see that very, very much in Endgame as well.