5 Amazing Movies That You Probably Missed in 2018
For a few years leading up to the 2018 release schedule, there was some speculation that this could be the year the entire blockbuster system collapses in on itself. While winning the weekend is still priority number one for most studios the real profit from a movie comes when it has legs or when it makes money in its second, third, or even four week of release. There are just too many movies with huge budgets being released and not enough time for everyone to see them. That means a lot of great movies get lost in the schedule. We're coming up on the end of the year so let's look at five great movies that you probably didn't see in 2018.
1. Annihilation
Annihilation is a high concept science fiction production brought to us by the fantastic Alex Garland. This is Garland's second feature-length production (or third there are rumors he ghost directed most of Dredd) after the stunning Ex Machina in 2014. The movie is based on the bestselling book series by Jeff VanderMeer and comes back with an absolutely stellar cast. Natalie Portman, Jennifer Jason Leigh, Gina Rodriguez, Tessa Thompson, and Tuva Novotny rounded out our cast of women scientists tasked with going into the Shimmer with Oscar Isaac as the husband of Portman's character. He is the only one to return from the shimmer and is now dying. The movie is packed with amazing visuals, fantastic acting, tons of symbolism, and one of the best and most horrific monster designs of the last several years.
What Did You Go to See Instead? Black Panther. This is a complicated one because Black Panther is a fantastic movie that deserves all of the praise it got. However, it seemed that the studios didn't have a lot of faith in Annihilation, since it didn't even get a theatrical release outside of the United States. Annihilation is out home release now and absolutely worth a look.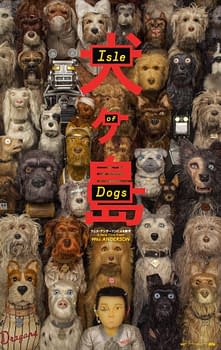 2. Isle of Dogs
Isle of Dogs is the latest feature production from Wes Anderson and his first return to stop-motion animation since the Fantastic Mr. Fox in 2009. The animation style is absolutely gorgeous with each dog lovingly crafted and designed. The story and set-up came under fire for how it presents Asian cultures but the production itself is a ton of fun. It's funny, insightful, and hits you right in the feels by the end. It has a fantastic cast which includes Bryan Cranston, Koyu Rankin, Edward Norton, Bob Balaban, Jeff Goldblum, Bill Murray, and many more. This is the most successful movie on this list box office wise but considering the cast and how expensive stop-motion animation can be if this one broke even it would be a surprise.
What Did You Go to See Instead? Rampage. The latest in a long time of video game adaptations Rampage brought almost nothing new to the table. It was generic in almost all aspects from its story to its design to the casting of Dwayne Johnson in the lead role. While it is arguably the best video game movie that isn't exactly a high bar to clear.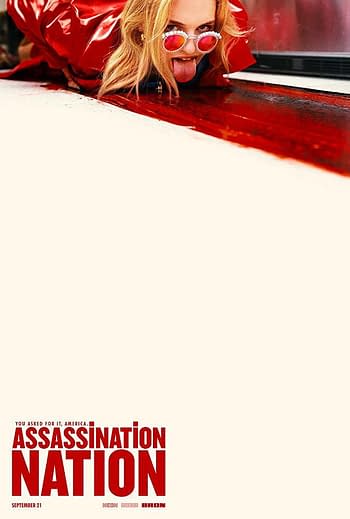 3. Assassination Nation
Assassination Nation first burst onto the scene during the 2018 Sundance Film Festival. A story of the Salem Witch Trials in the digital age only the witches in question pick up guns and fight back. It garnered a huge response and was sold for $10 million at the Festival which is a huge price tag. It features a fun cast of young actresses such as Odessa Young, Hari Nef, Suki Waterhouse, Abra, and Bella Thorne with backup from some industry veterans like Bill Skarsgård and Joel McHale. The movie was a bloody good time with plenty of creative kills and girl power moments that should have been a huge hit.
What Did You Go to See Instead? The House With A Clock In Its Walls. Poor marketing is likely the cause for this one, plus a smaller release that never really got expanded. Neon didn't bother to push the movie in the right places and with a busy fall season kicking in it very much got lost in the fray. This is a studio spending a ton of money on a movie and then forgetting to market in any way that really matters.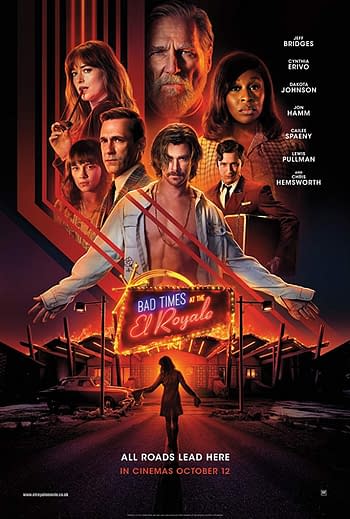 4. Bad Times at the El Royale
Bad Times at the El Royale was already the type of movie that rarely got a wide release or picked up by a major studio. The best way to describe it would be the love child of Cabin in the Woods and Quentin Tarantino. Set against the backdrop of a hotel that sits on the state lines of California and Nevada the movie is told in chapters following each character as they go through the night. It's directed by the fantastic Drew Goddard and features great performances by Jeff Bridges, Cynthia Erivo, Dakota Johnson, Jon Hamm, Lewis Pullman and Chris Hemsworth like you've never seen him before. A real original production that doesn't pull its punches and is a ton of fun at the movies.
What Did You Go to See Instead? Venom. The optics of this weekend hurt a lot because it sends a very clear message; this original movie lost out to a superhero movie and a remake of A Star is Born. There is virtually no reason why any studio would be willing to greenlight an original production when they lose to stuff like that. The marketing for this one undersold how much fun it is which is a real shame.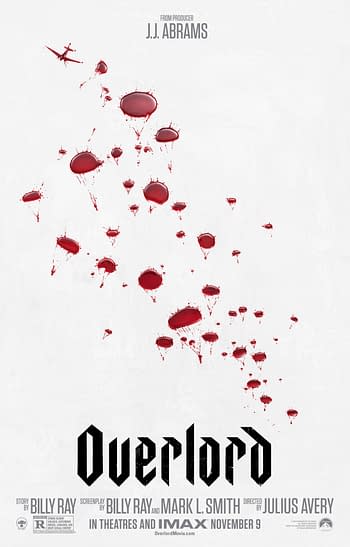 5. Overlord
Overlord is the most recent entry on this list. The best way to describe this insanity is "Nazi zombies" and go from there. An original movie brought to us by J.J. Abrams' production company and director Julius Avery. Filled with a cast of relatively unknown actors Overlord takes history, science fiction, and horror and blends them all together. The movie starts off as a "brothers in arms" war movie until it decides to go completely nuts by the end. A great movie that works because everyone involved showed up, did their jobs, and did them right.
What Did You Go to See Instead? Dr. Seuss' The Grinch. The best part about this is that there is still plenty of time to go see Overlord. It's only been out for a week and absolutely deserves a look. As for The Grinch? We've all read the book and seen the animated version. There is no reason for this movie to exist.
When people look to the coming year of big releases they always lament how it's all sequels and remakes. The original movies are out there though, and no one goes to see them. An original production losing out to a sequel or a remake tells studios that audiences don't want original movies. It's important to go out and support original properties and movies taking risks on their opening weekend. Otherwise, sequels and remakes are the only movies we're going to get.