Andy Serkis Jungle Book Movie 'Mowgli' Heads to Netflix
Back in the day of A Bug's Life and Antz, having two films cover roughly the same story/setting wasn't such a strange and rare occurrence. We were reminded of this when Andy Serkis announced his plans for a live-action/CGI version of Rudyard Kipling's classic The Jungle Book, called Mowgli, coming hot on the heels of Jon Favreau's Jungle Book.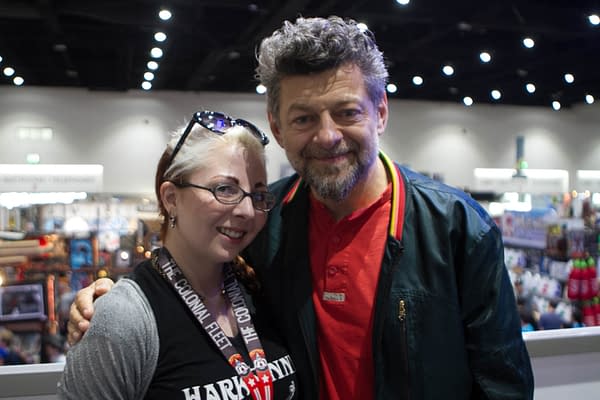 Andy Serkis, of course, is the pioneer and king behind motion-capture performance as an art style (one only needs to watch the modern Planet of the Apes films for proof of this), and he wanted to bring this unique visual storytelling to his Mowgli.
https://youtu.be/GpxCT36DxKg
Originally, the film was slated for an October 19th world-wide theatrical release from Warner Bros., but now the film will instead be released globally on Netflix. Reportedly, the Netflix release will have some kind of "theatrical component", allowing at-home audiences to fully experience the 3D aspect of the picture.
Rohan Chand is playing the title role of Mowgli, the boy raised by wolves who becomes part of the jungle despite being a human. Christian Bale is Bagheera, Cate Blanchett is Kaa, Benedict Cumberbatch is Shere Khan, Naomie Harris is Nisha, and Serkis will play Baloo. Matthew Rhys (The Americans) and Freida Pinto are also in the cast as human/live-action characters.
Mowgli is expected to release sometime in 2019 on Netflix.