'Aquaman': Amber Heard Talks Mera's Powers, Not Being a Damsel in Distress
There are a lot of reasons to get excited about the next DC movie Aquaman and one of those reasons is Mera. We got a brief look at Amber Heard as Mera during Justice League but it wasn't until the trailer for Aquaman that we got a good look at what Mera is going to look like. However, fans who don't know much about the red headed ass kicker are in for a treat as she has a unique power set compared to other DC heroes.
Heard spoke to ComicBook.com about Mera's power set and what that means for the movie.
"So I control water," Heard said. "Mera's power, other than just being a warrior princess in Atlantis, is that she also can control water, a power that becomes in quite handy as you will see. Not only in this scene, but it plays throughout the mission, throughout their entire journey. She relies on hydrokinesis to kind of save the world and stuff."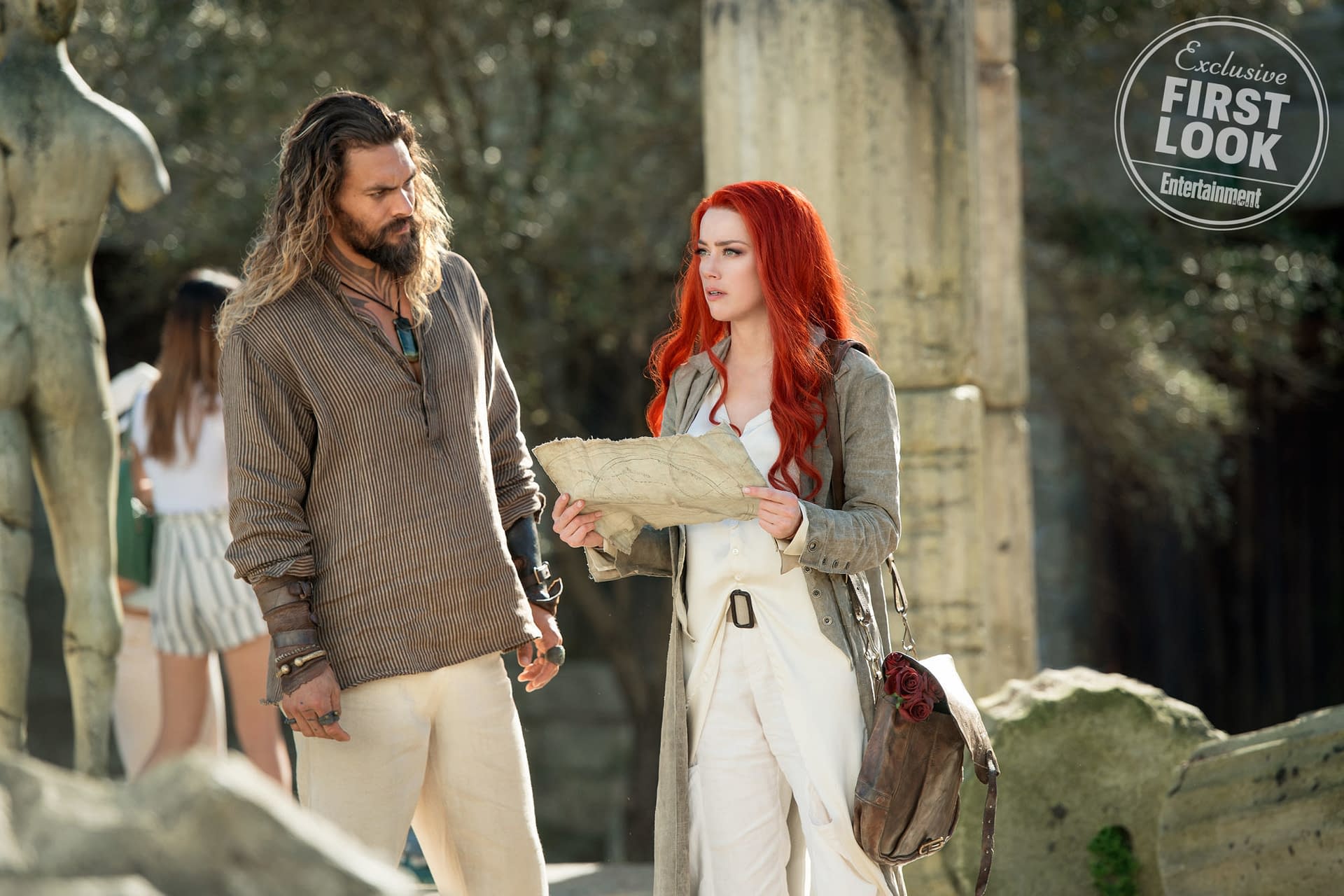 The thing that really drew Heard to Mera as a character is that she's never a damsel in distress. There aren't any moments when she needs to be saved by Aquaman and, if anything, her power over water makes her stronger than Aquaman. That's not to say that there isn't a little romance but the mission they are on comes first.
"Never," Heard said. "And what I really love is that it does not rely on this whole damsel in distress formulaic thing we see all the time, we've seen a million times. He doesn't rescue the girl and then save the world. He doesn't — in fact, I save him. Like I said, they go on this adventure as equal partners and they end it that way. There is an element of attraction there, but it is not the thing — because they have a job to do, they have a mission to fulfill and are equal partners in the success or failure of that mission, that takes a back seat to this. Their relationship, that element is not the driving force or what brings them together."
The superhero genre and DC in particular, with the exception of Wonder Woman, is lacking in independent female superheroes. It very much sounds like everyone from director James Wan to Heard knew they wanted a woman who can stand on her own from the moment go.
Arthur Curry learns that he is the heir to the underwater kingdom of Atlantis, and must step forward to lead his people and to be a hero to the world.
Aquaman, directed by James Wan, stars Jason Momoa, Amber Heard, Nicole Kidman, Patrick Wilson, Willem Dafoe and will hit theaters on December 21st 2018.