Posted in: 20th Century Studios, Movies | Tagged: avatar, avatar 2, Avatar: The Way Of Water, film
---
Avatar 2 Scribes Discuss the Writers' Room Approach to Sequels
Two of the writers behind Avatar: The Way of Water discussed the positive work environment of the writers room and excessive whiteboard usage
---
A film like James Cameron's Avatar: The Way of Water (which has already grossed nearly $2 billion in its box office run) requires a lot of effort to pull off, especially given Cameron's reputation for cinematic masterpieces. With the Avatar franchise alone, Cameron might have (arguably) released his most ambitious franchise to date — and with as many as six films actively in discussion, there's obviously a need to properly map out future films to effectively tell their intended story.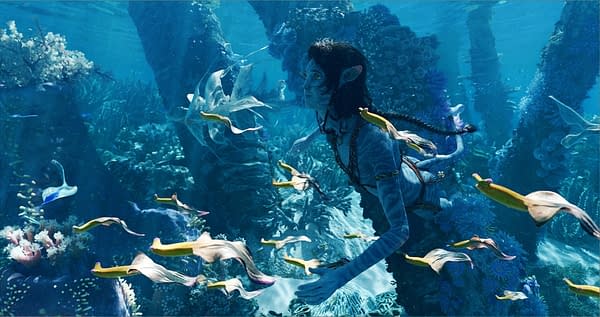 In a new interview with EW and two of the sequel's scribes, the pair offered a little more insight into how the narrative came together, which apparently involves a lot of whiteboards and several free-flowing ideas. "The idea was six months in a writers' room, and that we were going to break down beat by beat three movies, " Writer Amanda Silver notes before adding, "which would describe a larger saga, but each movie would be distinct. We didn't know which movie we were gonna write. We were gonna be invested in all of them and each beat of each movie."
Silver also recalls to the publication that the writers' room was "Overflowing with heavily-covered whiteboards. Think that Charlie Day gif from It's Always Sunny in Philadelphia. I couldn't even account how many whiteboards. And then whiteboards that flip over, and you can write on the back. By the end, you would walk into the room, and it was a bit of a maze to find your way."
A Positive Work Environment on Avatar 2
Aside from the detail-oriented chaos that comes with Cameron's world-building, writer Rick Jaffa did add to the conversation and confirmed that the experience itself was an overwhelmingly positive one, telling EW that "Part of the luxury of working on this is that the room was a very safe room. In other words, you could throw out any idea. You could debate any idea. You could express your opinion freely and not worry about being slapped down or being made fun."
We'll be interested to see what exciting details those whiteboards hold for the third entry, intended to hit theaters in December 2024.
---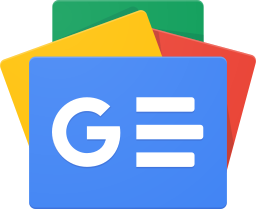 Stay up-to-date and support the site by following Bleeding Cool on Google News today!