'Avengers: Endgame' [Probably] Allows the Disney+ Marvel Shows to Happen
If you haven't seen Avengers: Endgame yet, you may not want to read this piece. Chances are you already know about one of the big ol' plot points from the 22nd Marvel Studios film, but, just in case- SPOILER. WARNING.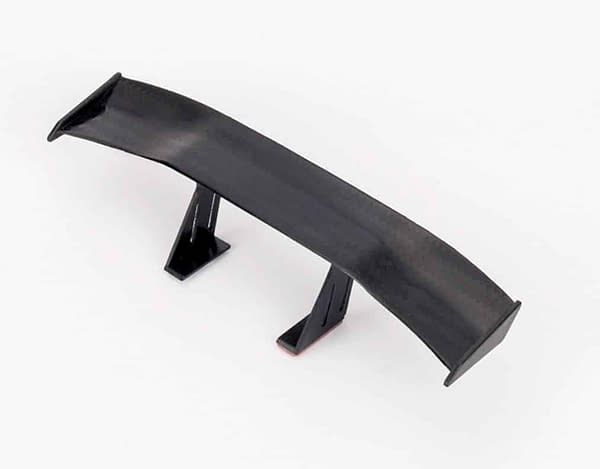 Time travel is a HUGE part of the Endgame, and possibly/probably sets in motion the things that will lead to the upcoming Disney+ Marvel series.
To recap- we're getting a series about Loki (starring Tom Hiddleston), a series about Winter Soldier and Falcon (starring Sebastian Stan and Anthony Mackie), WandaVision (starring Elizabeth Olsen and Paul Bettany), an animated "What If" series (first episode/installment focusing on Peggy Carter and Steve Rogers), and other animated series that aren't directly connected to the MCU, but may be in the future.
Going in order with the most likely set-ups here, we see Loki take off with the Tesseract during the Time Heist, right? So he's not "DEAD dead" anymore, which means he could be off on his own adventures somewhere in time, and may or may not be up to his old Loki tricks.
As we saw with the end of Endgame, Cap is now a (pretty good lookin') old man, and has passed along his shield to Sam, aka Falcon. This goes in line with the recent comics where Falcon does indeed become Captain America, and we're kind of hoping it'll be Bucky as….Bucky, to Falcon's Cap in their show.
Wanda has a line after the funeral, commenting to Hawkeye (Jeremy Renner) that both Natasha aka Black Widow (Scarlet Johansson) and Vision know of their victory, and are at peace. This could mean a few different things, such as Wanda having WITCH-vision now and being able to communicate with the dead. Or, that maybe, during her time in the Snap (since we haven't established what those dusted experienced when they disappeared) she and Viz lived their happy family fantasy.
Back to the old Cap moment- we find out that while returning the Stones to their timelines he chose to go ALL THE WAY BACK and have his dance with his best girl, Peggy Carter (Hayley Atwell), and marries her. Chances are, we may see some of this happen in the animated "What If" series, which will reportedly center around the notion that Peggy, not Steve, takes the super serum.
In a recent interview, co-director Joe Russo actually commented on Cap's time-meddling, and how things are still canon, even if they changed:
Q: Did Captain America's action at the end affect the timeline? Does that mean there was a time where two CA existed in a same universe?

Joe Russo: To me, CA's action in the end wasn't the fact he wanted to change anything, it's more like me has made a choice. He chose to go back to past and lived with the one he loved for the rest of his life. The time travel in this movie created an alternate reality. He lived a completely different life in that world. We don't know how exactly his life turned out, but I'd like to believe he still helped many others when they were needed in that world. Yes, there were two CA in that reality, it's just like what Hulk said, what happened in the past has already happened. If you go back to past, you simply created a new reality. The characters in this movie created new timeline when they went back to the past, but it had no effect to the prime universe. What happened in the past 22 movies was still canon.

Q: Peggy Carter was probably already married and in her mid 40s in 1970, in that case what year was it that Captain America went back to dance with her?

Joe Russo: We can't answer it for now, this is a story that happened in an alternate reality. Maybe it will be revealed in the future.
For now, we can just look forward to Disney+'s official launch on November 12th 2019, and seeing Avengers: Endgame in theaters again.