Just when we thought the $1 billion dollar box office record couldn't be topped in less than 12 days, Avengers: Infinity War does just that. We knew it was likely going to happen, the only question was when.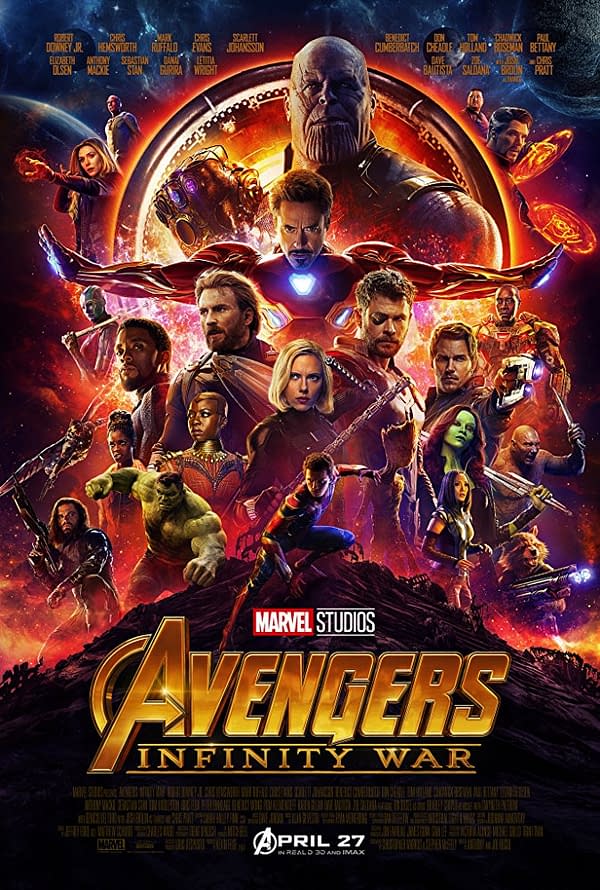 As of today, it looks like the 19th MCU film has broken the record for reaching $1 billion globally at the box office in 11 days, beating the previous record holder Star Wars: The Force Awakens.
This isn't the first record the superhero film has broken, and more than likely won't be the last. In its first weekend alone, Infinity War set a new worldwide box office record with $640.9 million, beating the previously held record by Universal's The Fate of the Furious, which made $541 million for its global opening weekend in 2017.
Reports say that Disney has confirmed Thursday's worldwide total was $48 million, which breaks down to $15.5 million domestically and $32 million internationally. Included in the overseas numbers are Russia's $4.9 million opening, which also makes Infinity War the biggest industry opening day of all time.
Avengers: Infinity War has also become the first movie in history to sell more than a million tickets in a single day at theaters, an incredible thing.
Congratulations to Disney, Marvel Studios, and everyone who worked so hard on the film. Infinity War is currently in theaters now.
Enjoyed this article? Share it!