Babylon Hits 4K Blu-ray On March 21st, On Digital Tomorrow
Damien Chazelle's Babylon will hit digital services tomorrow, and 4K Blu-ray on March 21st, including a special Steelbook release.
---
Babylon, the epic look at old Hollywood transitioning from silent films to the talkies by from director Damien Chazelle, will be on premium VOD and digital services tomorrow and 4K Blu-ray on March 21st. The film will also be available as a Steelbook release that same day and a separate Blu-ray. Forty minutes of featurettes and deleted and extended scenes will be available to watch both on the digital release and disc release. Those will include special looks into the costuming of the film and the Oscar-nominated score from composer Justin Hurwitz. Below you can see the Steelbook and regular Blu-ray covers.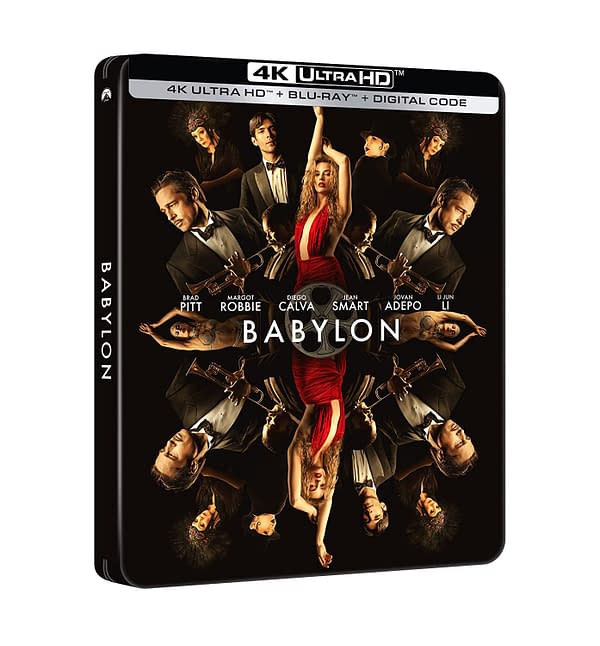 Babylon 4K Blu-ray Release Details
"Nominated for three Academy Awards®, including Best Original Score, Best Production Design, and Best Costume Design, BABYLON is a must-see spectacle featuring outstanding work from a world-class cast and filmmaking team. Fans who buy the film on Digital will have access to over 40 minutes of behind-the-scenes interviews and deleted scenes to further illuminate how the cinematic tour-de-force was brought to life."
A Panoramic Canvas Called Babylon— The cast and crew discuss the inspiration and motivation behind the original story and development of this epic, 15 years in the making.
The Costumes of Babylon— Discover how costume design was fundamental to character development and the challenges that went into creating over 7,000 costumes for the film.
Scoring Babylon— Take a peek into Justin Hurwitz's musical process to understand the artistry behind composing an iconic score that further elevates the film.
Deleted & Extended Scenes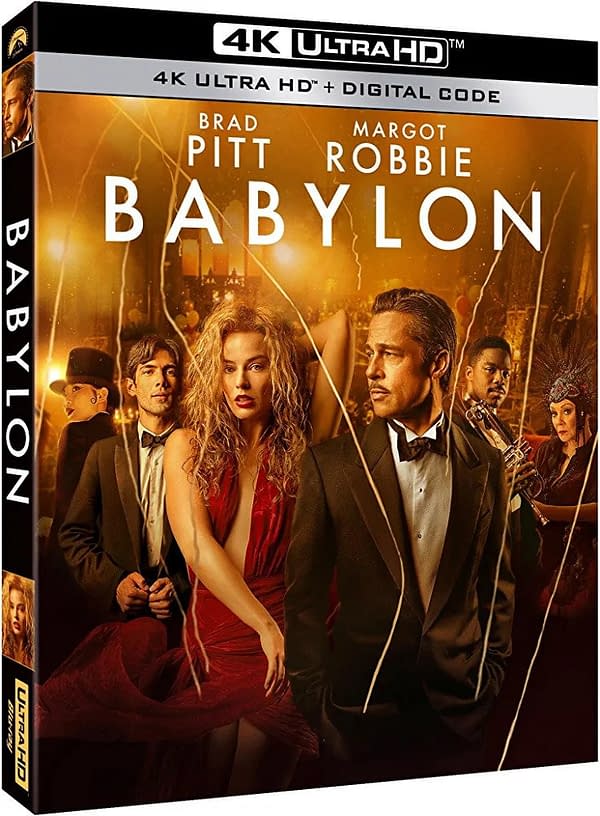 This was my favorite film in 2023 by a landslide. History will be very kind to it, and my only wish is that it had come out like ten years ago at the peak of DVD releases so that we could have gotten tons of special features and a commentary from Damien Chazelle. Oh well, I will take whatever I can get.