Batman: Arkham Knight Shows Off The Batmobile In New Trailer
By Patrick Dane
Batman: Arkham Knight is a long time coming. It's been 1140 days since the last Rocksteady Batman game Arkham City, and we still have 183 until the newest and, presumably, final installment from the developer.
Of course, Arkham Origins happened in the middle of all that, but I'm told most people don't look back on it favourably. (I never got why. It's a really good game.)
Joining last week's trailer, Warner Brothers Interactive have released a 'Part Two' of the Ace Chemicals Infiltration Trailer. A third and final part is set to be showcased at this weekends PlayStation Experience in Las Vegas.
The trailer basically shows Batman shooting lots of tanks in his Batmobile that totally can't kill people.
In honesty, I wasn't blown away by last weeks gameplay trailer (again, I seem to be at odds with the world) and this trailer is just more of the parts I'm unsure of. While it is certainly time to shake up the Arkham dynamic, I'm just not convinced driving, and more specifically, vehicle combat is really the way to do it. I hope I'm wrong, and truthfully, I expect to be too.
We will see come June 2, 2015.
Patrick Dane, once a would be filmmaker, has somewhat accidentally found himself as an entertainment journalist over the past two years. You may recognize him from around these parts, or you may not. Who's counting? From E3 to SDCC to the Top Gear track, Patrick has explored the world of entertainment wherever it has taken him. He is always happy to talk words at you. Hopefully the ones above will suffice your needs.

---
---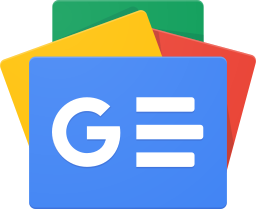 Stay up-to-date and support the site by following Bleeding Cool on Google News today!