Batman: Seal Credits Joel Schumacher Making "Kiss From a Rose" a Hit
If there's anything Seal is grateful for, it's how Joel Schumacher helped his music career. The director passed at the age of 80 on June 22nd. When looking for any love songs for Batman Forever, Schumacher approached Seal about using one of his songs. The musician shared the story via Instagram about how "Kiss From a Rose" became one of his biggest hits. "It was the fourth single from my second album," he said. "It went into the charts at No. 60 and dropped to No. 80-something the next week, and that was the end of it. It was over." Seal said it began when he was in the studio working on his next album when the director called asking him if he had any songs in mind that he could use for the film, but the singer couldn't think of one at the time. The singer's manager sent the director a copy of his previous album Seal II and highlighted "Kiss From a Rose."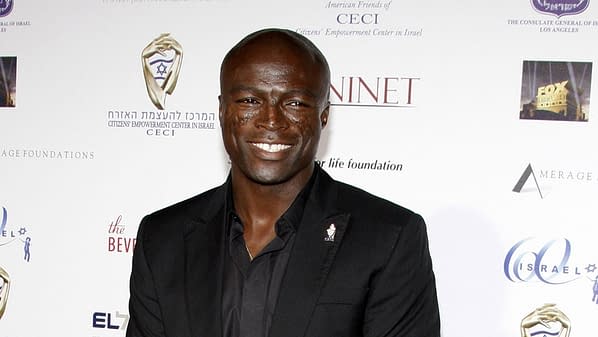 How Schumacher Used Seal's Song for Batman Forever
Seal said the following day, Schumacher called him saying he loved "Kiss From a Rose" so much he planned to use the song in the end credits. Thanks to the Batman franchise tie-in, the British singer-songwriter won numerous Grammys in 1996, including Record of the Year, Song of the Year, and Best Male Pop Vocal Performance. Seal II ended up selling 8 million. Seal calls "Kiss From a Rose" his career-defining hit. "The only thing we did was make a decent video for it," he said. "He didn't even charge me; he said he loved the song so much. Subsequently, kids thought I was Batman because the song was so big."
In closing, the singer thanked the late director again, reminding fans he "is with us in spirit," he continued. "I owe my career in large part to Joel Schumacher. I just want to say I love you, Joel. Thank you very much for everything that you've done for me. One day, we'll all meet again back home." Check out the original music video below.