Being An Ice Warrior At The Doctor Who Celebration In London… And Setting David Tennant's Hair On Fire
Took the cable car to the London ExCel centre. Only queued for an hour, I am an "Ice Warrior" apparently, being entertained by stand up Dallas Campbell. I say "entertained". Oh, he's okay. And he's talking about working with Ken Campbell, almost a Doctor, telling him in front of a crowd to "always look like you'll be funny in a minute." I'm sure it will happen soon, Dallas…
I'll keep updating as we go. We're onto the special effects…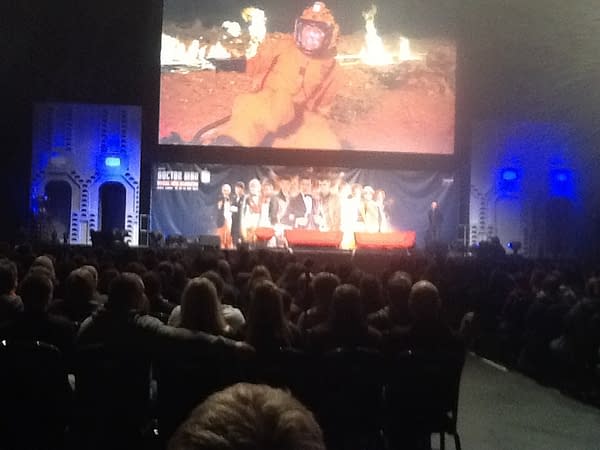 Blowing up Daleks and getting a six year old Doctor to fight a Cyberman…
Lots of explosions on stage… And in the audience.
The SFX Guy has just confessed to setting David Tennant's hair on fire once.
Fire! Quickly followed by snow. Except the snow didn't work… We'll get back to snow.
We're expecting Peter Davison, Colin Baker, Sylvester McCoy and Matt Smith today, Tom Baker tomorrow… I'm told by scurrilous rumour sources that David Tennant was approached, but found out by asking his father in law that he was being low balled on the fee offered. Doctors talk to Doctors when they're in the family.
Brendon managed to get stuck in traffic. I'm sure he's somewhere here…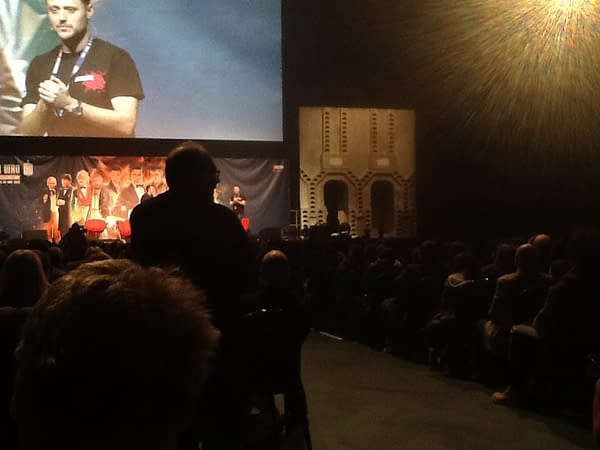 Apparently tomorrow's episode was the trickiest one to make, physical effects-wise. Lots of technical, mechanical and explosive stuff. And questions about what's necessary for the next series, just received lots if exasperated grunts.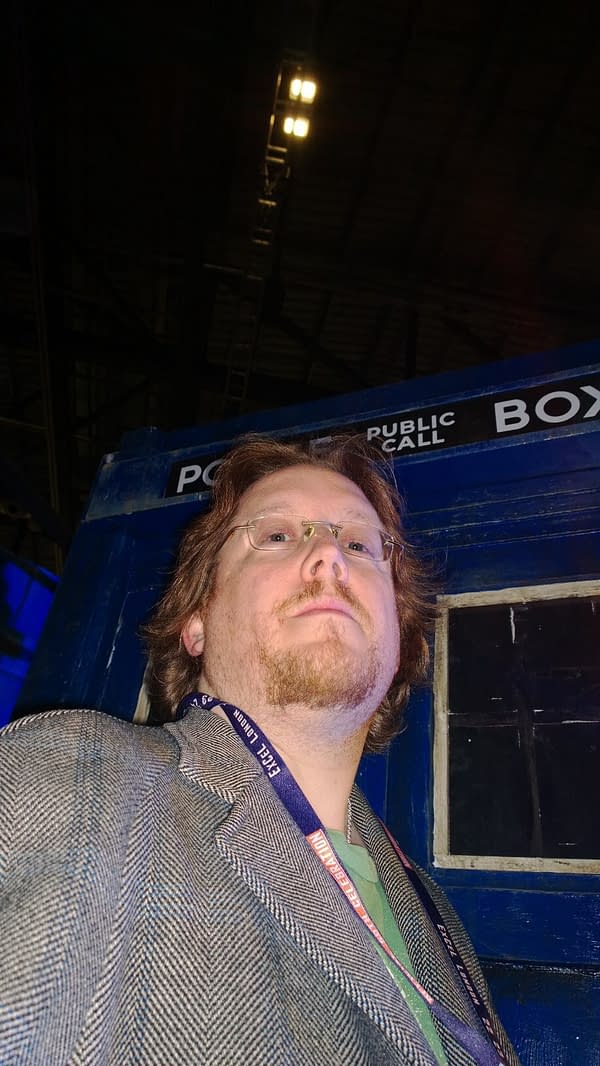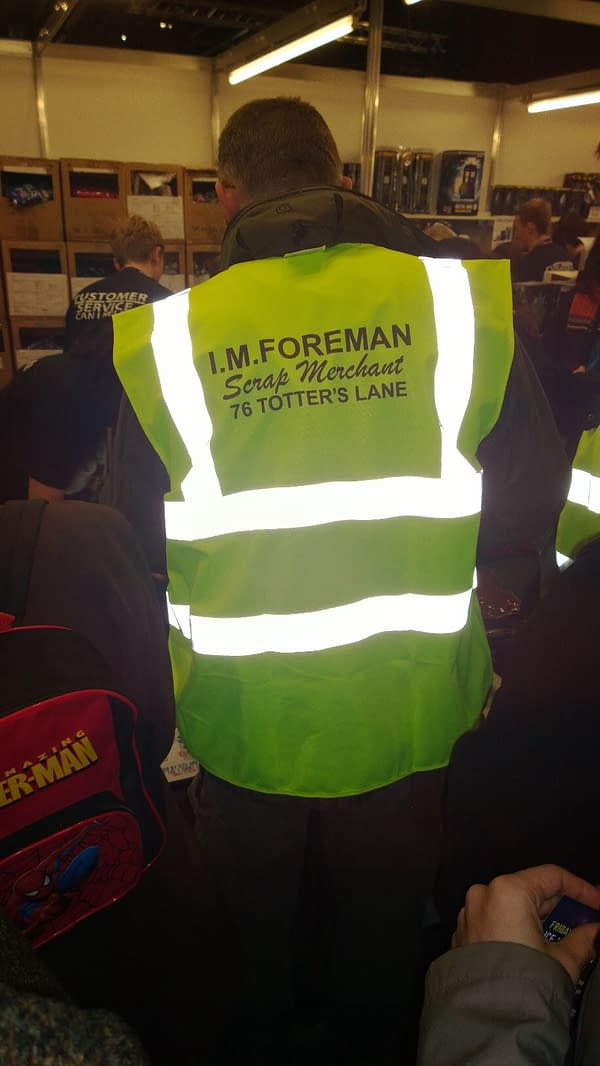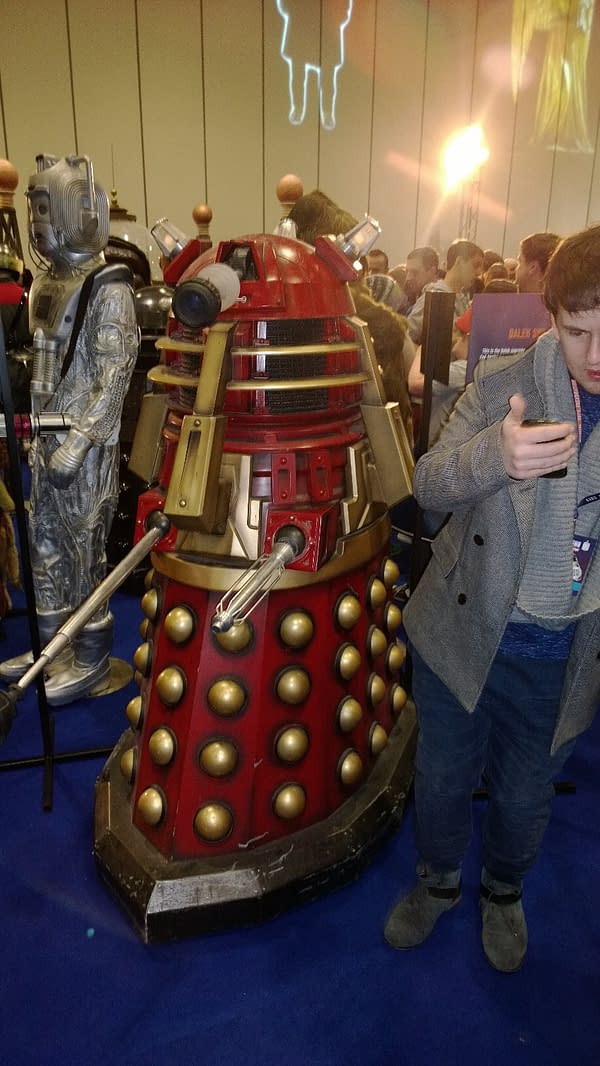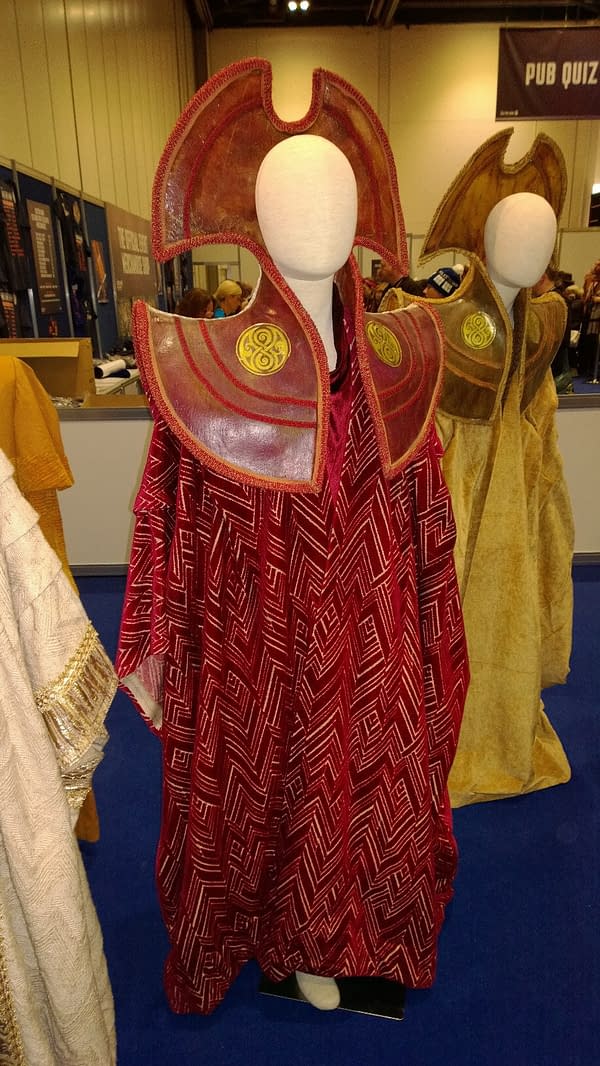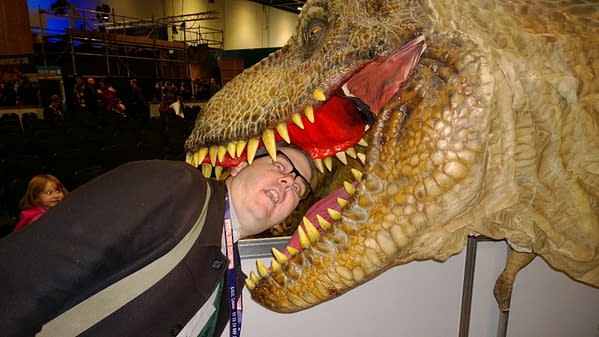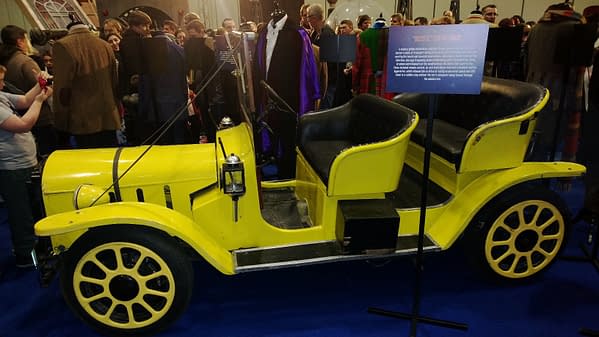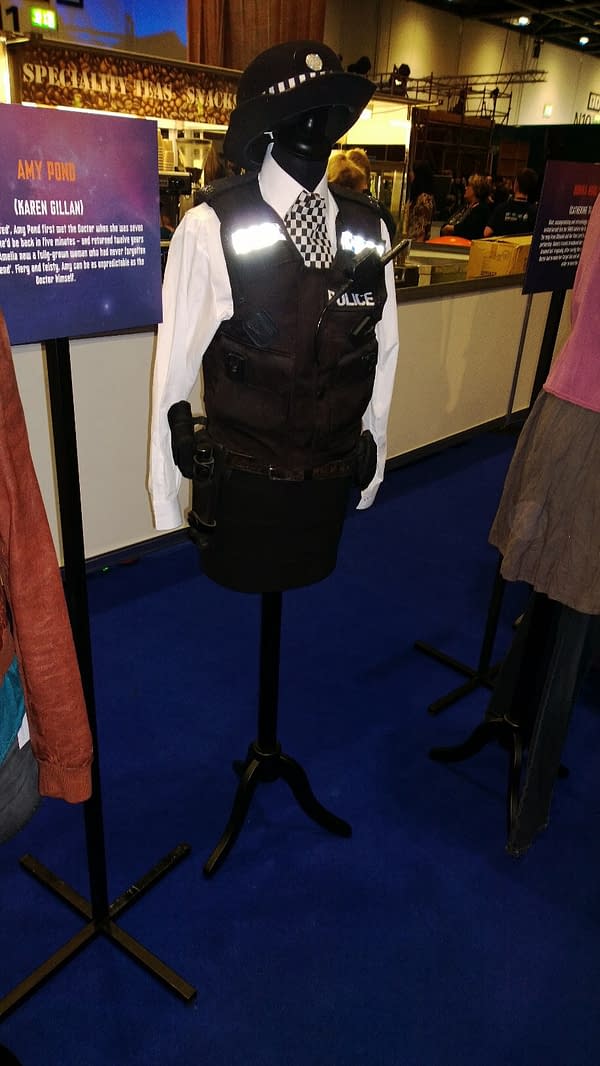 Bernard Cribbins milking the audience for all it's worth…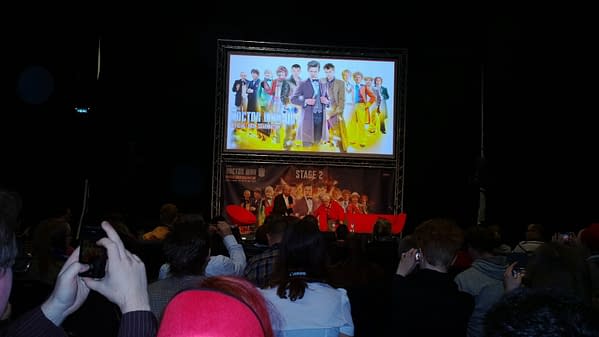 Telling us tales of working with Australian Daleks and how he missed out on being the Fourth Doctor.
As well as the paintball-on-the-eye-stalk scene I've heard talk about before, I didn't know that Cribbins's reminiscence of his time in the armed forces to Russell T Davies, becoming the scene when he talks about all the alien ships "up in the skies, flying about". It was rather poignant.
An eight year old kid asked "how did it feel to kill the tenth Doctor" to rapturous applause.
Oh and reading between the lines, Cribbins really didn't like working on Casino Royale, but he liked the other two films he worked on with Peter Sellers…
And from another kid "if you knew the Doctor would die when someone knocked four times, why didn't you just knock three times?"
He is now singing "Hole In The Ground" and we're all singing and clapping along. Milk it, Bernard, milk it!

Now at the Regenerations panel, with Colin Baker, Sylvester McCoy, Peter Davison and Nicolas Briggs. All the old stories, but they are much loved. Colin Baker wanting Christopher Eccleston's costume, Sylvester and Peter praising the fans for keeping the show alive and how it appeals to the creative mind, and has attracted those who went into TV to work on the show.
And how the revival gave Colin Baker respect from his own children when they realised he was in it decades later.
There was also some most entertaining fighting going on amongst Doctors over who got what award, whether Colin Baker knew he had the part before Peter Davison knew he was leaving and how much space David Tennant has in his toilet.
And how Anthony Ainley wore a wig, and at one point had to have a wig on top of his wig so as not to give the game away.
The Doctors talked about what's going to be on BBC Red Button services at 10pm we've mentioned before, written by Peter Davison, starring the Doctors on stage as themselves and a bunch of Hobbit actors too…
Oh and a kid is trying to get Steven Moffat to read his scripts. Can anyone help?
But my favourite anecdote has to be Sylvester McCoy talking about when filming Remembrance Of The Daleks and one explosion at Waterloo getting picked up by the local radio as an IRA attack… and for attending police to be met with Daleks coming out of the smoke.
They have this down to a fine art, folks!
And now from the Eleventh Hour panel, with Steven Moffat, Matt Smith and Jenna Coleman
And we've even had a Press Gang reference, from director Bob Spiers, who liked to read the scripts without knowing anything first – because that's how the audience experiences the show.
We learnt about Matt Smith's final scene with his trousers round his ankles, Steven Moffat on meeting William Hartnell would have said "see, it's all true, we can time travel" and Steven's proudest moment on the show was being asked to write his first two parter.
And on watching Adventure Of Time And Space, how the same show does the same job as it did then now, bringing the family together….
Updating on my Nokia Lumia 1020…