'Birds of Prey': New Trailer Airs During The Video Game Awards
Birds of Prey just dropped some new footage at tonight's Video Game Awards. The DC Comics film gave us some really good looks at the rest of the Birds of Prey besides Harley Quinn. This includes Huntress, Black Canary, Renee Montoya, and Cassandra Cain. I gotta be honest with you, before the other day, it was hard from the first trailer to even really know who some of these actresses are playing.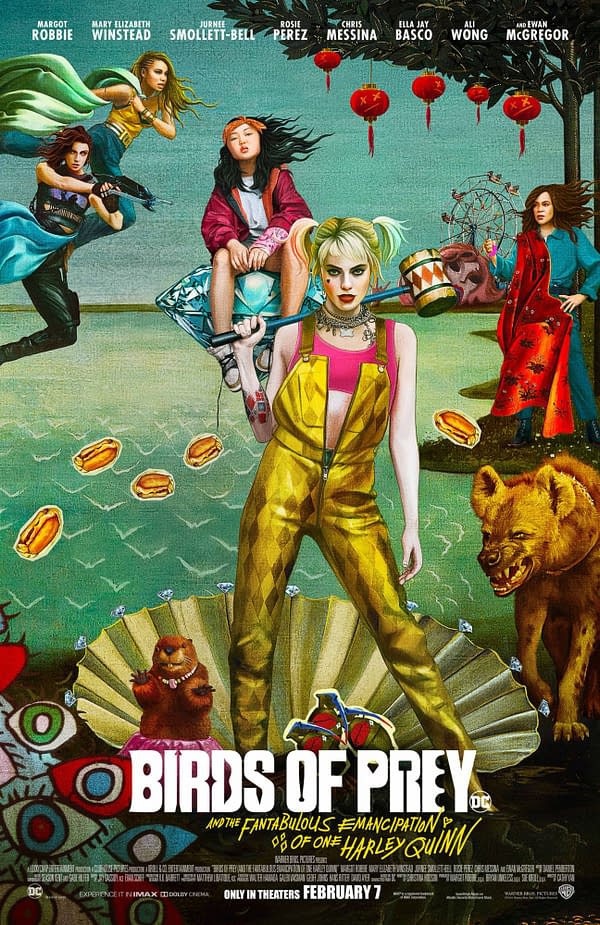 I purposefully had been avoiding anything other than that first trailer for that reason, but I guess that is out the window now huh. See the new footage below:
Now that I have sen a bit more from this movie, I am pretty excited! As long as the Joker is not in this, we will be ok.
Birds of Prey: And the Fantabulous Emancipation of One Harley Quinn, directed by Cathy Yan, stars Margot Robbie, Mary Elizabeth Winstead, Jurnee Smollett-Bell, Rosie Perez, Chris Messina, Ella Jay Basco, and Ewan McGregor. It will be released on February 7, 2020.
Stay tuned for a ton more over in our games channel, as we bring you all of the announcements, trailers, game play reveals, world premieres, and more from this years Video Game Awards!